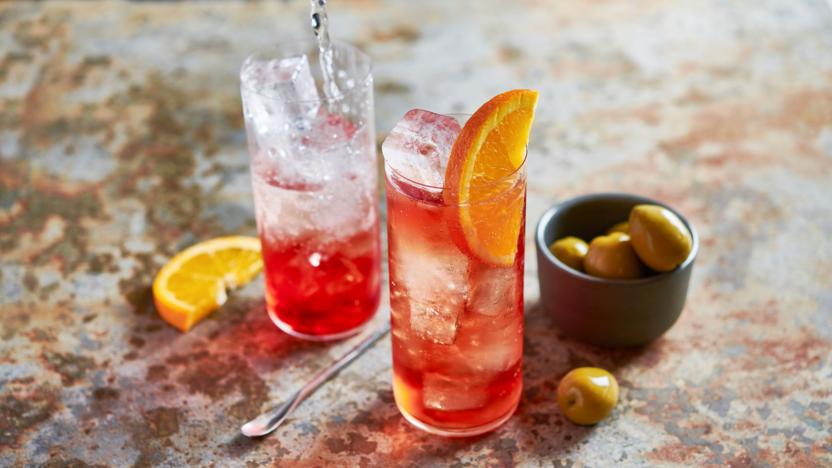 An Americano mixes Campari and sweet red vermouth, topped up with soda water. It makes a refreshing aperitif, perfect for a hot summer's day.
Ingredients
30ml/1fl oz Campari
30ml/1fl oz sweet red vermouth
handful ice
orange slices, to garnish (optional)
Method
Pour the Campari and sweet vermouth into a collins glass full of ice.

Top the mixture with soda water and give it a gentle little stir to combine all the ingredients. Garnish with an orange slice or two if using.
Recipe Tips
The gentle stir is important to ensure a well-mixed drink, but be very careful not to pop the carbonation bubbles. Try topping it with sparkling wine instead of soda water to make a negroni sbagliato.