Gluten-free American buttermilk pancakes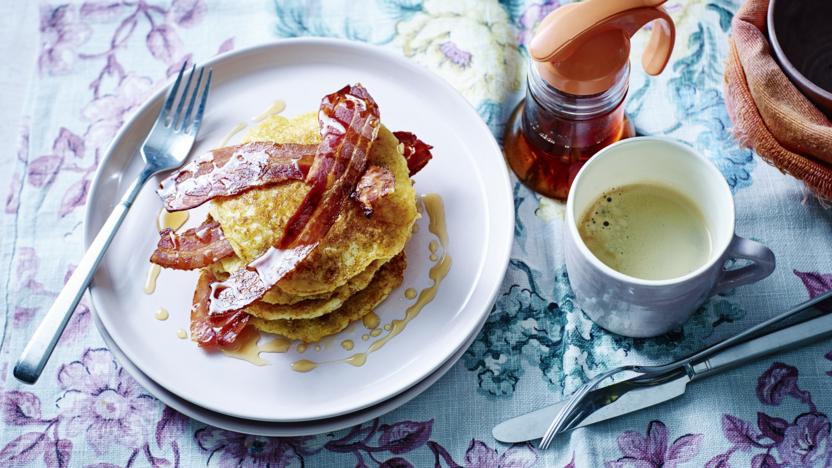 Gluten-free fluffy pancakes don't get better than this! Maple syrup and crispy bacon are the classic accompaniment to this American buttermilk pancake recipe which makes a great brunch or 'brinner'.
Method
Mix the buttermilk, egg and melted butter in a large bowl until smooth and blended. Sift together the tapioca flour, fine cornmeal, salt and bicarbonate of soda then gently stir into the buttermilk mixture until the ingredients are just moistened - don't worry about lumps.

Heat a heavy iron or non-stick frying pan until medium–hot. Grease with a little clarified butter. Spoon a generous tablespoon of batter into the pan and spread with the back of the spoon.

Cook until the bubbles rise and break on the top of the pancake, then flip over gently. Cook until pale golden. Remove and keep warm. Continue until all the batter has been used.

Spread each pancake with butter and serve a stack of three per person with crispy bacon and maple syrup.
Recipe Tips
If you can't find tapioca flour or cornmeal (polenta), you could try making the American buttermilk pancakes with a ready-mixed gluten-free plain flour mixture – you'll just have to keep an eye on the consistency to make sure it is just moistened.