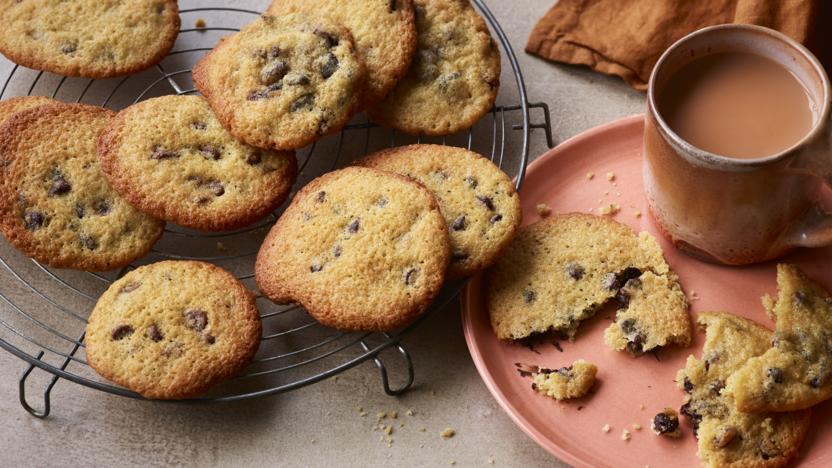 These cookies couldn't be easier to make, need only 5 ingredients, 5 minutes mixing and 12 minutes cooking. If you have time to rest the cookie dough for an hour before baking they will hold their shape a little better, but if not, this isn't a problem.

You can make chocolate chip cookies or raisin cookies – whichever you fancy. Using light brown sugar will make slightly softer cookies; if you use caster sugar they will be slightly crisper. Each cookie provides 176 kcal, 2.5g protein, 22g carbohydrates (of which 12.5g sugars), 9g fat (of which 5g saturates), 1g fibre and 0.3g salt.
Method
Preheat the oven to 170C/150C Fan/Gas 3 and line two baking trays with baking paper.

Using a stand mixer on medium speed, cream the butter and sugar together for about 3 minutes until soft and pale. Add the egg and mix for a further minute. Add the flour and mix with a rubber spatula until just combined, then beat thoroughly. Stir in the chocolate chips or raisins.

If you have time, cover the mixture and chill for 1 hour before baking. Roll the dough into walnut-sized balls and arrange on the trays, leaving space between them as they will spread during baking.

Bake for about 12 minutes, or until the cookies are firm and golden brown at the edges. Leave to cool on the baking trays; the cookies will firm further as they cool.