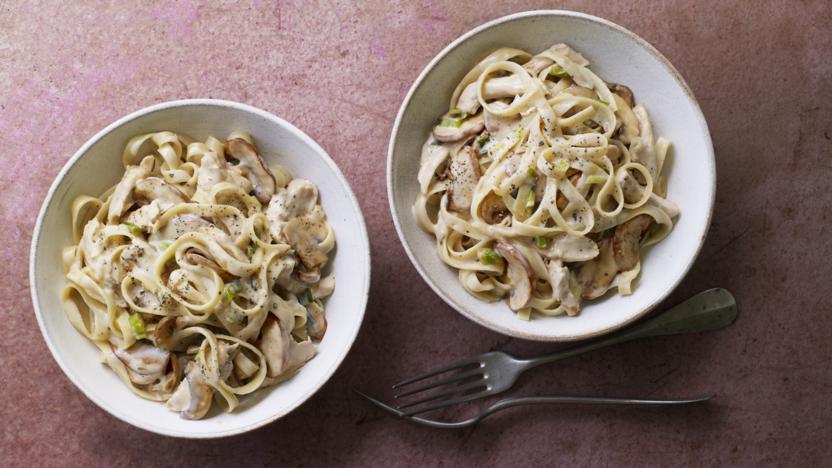 Inspired by the comforting flavours of traditional chicken pie fillings, this easy creamy chicken pasta is perfect for using up the leftovers from a roast chicken.
Method
Cook the pasta in a pan of boiling salted water over a high heat until just tender.

Meanwhile, make the sauce. Toss together the chicken, flour and a generous amount of salt and pepper until the chicken is well coated.

Heat the butter in a very large frying pan over a medium–high heat. When it is frothing, add the mushrooms and spring onions and fry for 5 minutes, or until tender and the onions are slightly golden.

Reduce the heat to medium and add the chicken. Stir until everything is combined and then add the wine, if using (use stock if not, as the sauce will lack flavour if you just use water). Allow to bubble and turn the heat down to low. When the chicken is cooked through and hot, stir in the single cream and season to taste.

Drain the pasta, reserving 6–8 tablespoons of the pasta water.

Stir the pasta into the sauce, adding the pasta water a tablespoon at a time until the sauce has reached your preferred consistency. Serve immediately.