Raspberry recipes
Raspberries are so delicious it's hard to choose a raspberry recipe. Fill a Victoria sponge with fresh raspberries, or use them in a classic summer pudding. If you're lucky enough to have a glut, then it's time to make raspberry jam.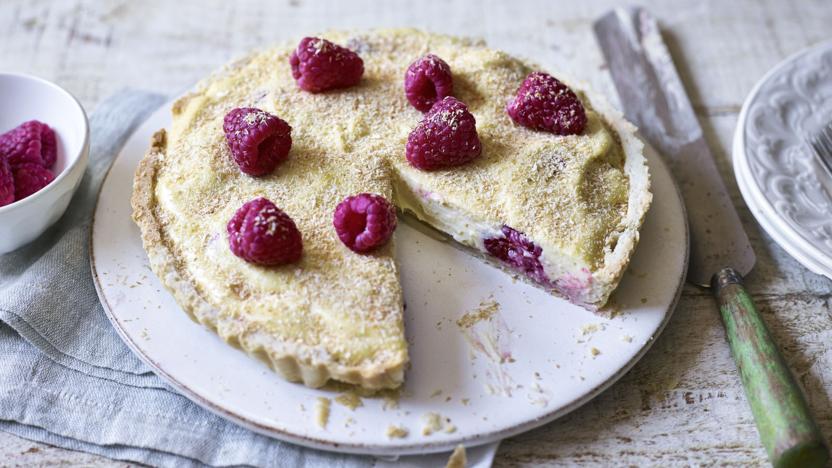 by James Martin
The Manchester tart is an easy custard and fruit tart adorned with toasty coconut. Fresh raspberries elevate it to a dinner party pudding.
Desserts
Buyer's guide
The UK raspberry season runs from May until November. They're cheapest from July to September. Try visiting a pick your own farm for the freshest raspberries.
Storage
Keep raspberries chilled in the top of the fridge, or freeze by spreading out onto baking trays and then bagging once frozen.
Preparation
Bring fresh raspberries up to room temperature before eating to maximise their flavour. Puréed, sieved and sweetened raw raspberries make a good summer sauce to go with ice cream and grilled fruit. The fruit also has an affinity with cream and nuts.
Raspberries collapse easily when cooked, so mix with other fruit such as summer berries, rhubarb, peaches, or apples to maintain the texture of the dish.
Preserve raspberries in vinegar, cordials, jams and jellies (add redcurrants to aid setting in jams and jellies).
Typically made with raspberry