Quinoa recipes
Dating back to the Incas, this grain is still grown in Bolivia and Peru. The small round grains look similar to millet but are pale brown in colour. The taste is mild, and the texture firm and slightly chewy. When cooked, the grains sweeten and become translucent, ringed with white.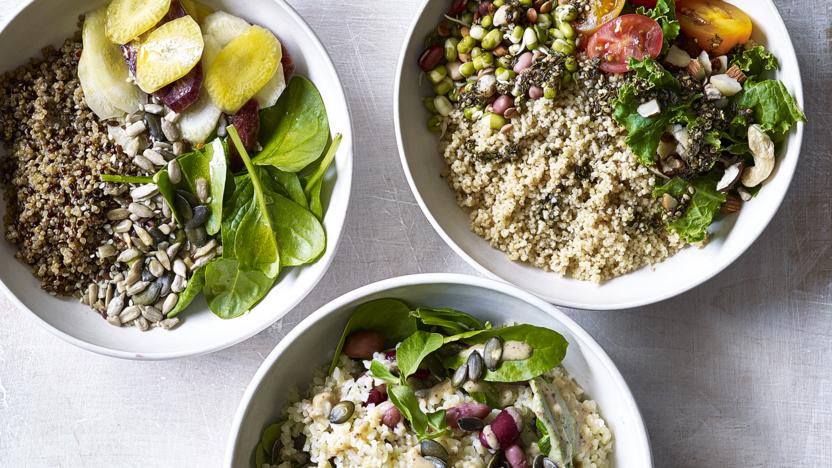 by Dr Rupy Aujla
Learn how to make three delicious grain bowls using quinoa, wholewheat couscous and bulgur. Add plenty of veg and healthy fats and you can meal prep your way to healthy lunches.
Light meals & snacks
Preparation
Quinoa can be cooked like millet; it absorbs twice its volume in liquid. Use it in place of rice in cooked dishes, or serve it as a side dish, in salads or as a stuffing. Alternatively, try it as a substitute for porridge, served hot with cream, dried fruit and brown sugar.
Other considerations
Quinoa is extremely rich in complete protein, so is an excellent addition to vegetarian and vegan diets.