Quick suppers recipes
The weekday crunch can take its toll on the home cook – but a meal doesn't have to take 20 steps and hours of simmering to make it impressive or delicious. Whip up a speedy salad and add chargrilled meat or seafood for a hearty, healthy meal, or flash fry fish and serve with crunchy blanched greens. Quick stir-fries seal in all the flavours and nutrients of your food and are perfect atop a bed of rice or tender noodles – get your carbs on the hob while you chop up the ingredients to get ahead.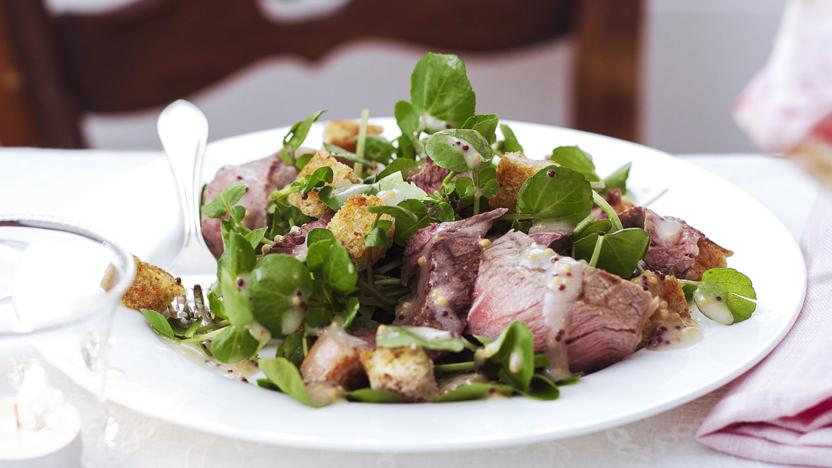 by James Martin
The mustard and croûtons can be made in advance, while the steaks will be sizzlingly succulent in minutes.
Main course
More quick suppers recipes
Varieties of quick suppers