Puy lentils recipes
Puy lentils are considered by many to be the best lentil because of their unique peppery flavour and the fact they hold their shape during cooking. We have tons of Puy lentil recipes that are healthy and comforting, like Puy lentil bolognese and lentil shepherd's pie.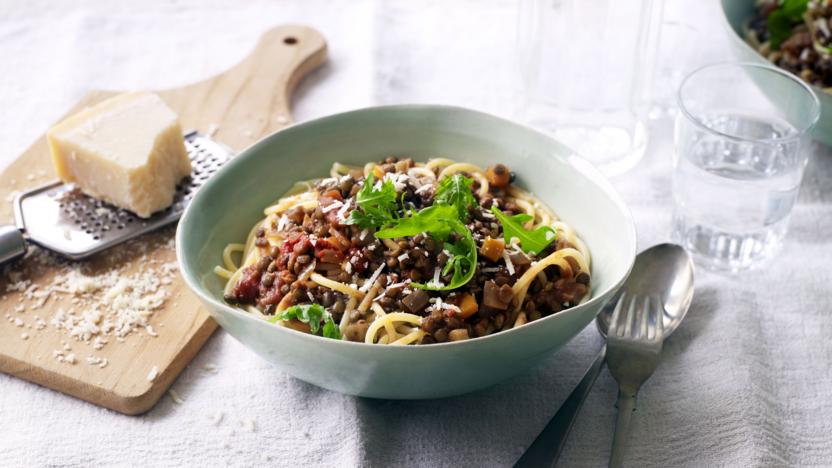 by Chris Bavin
This delicious recipe for vegetarian bolognese sauce with lentils from Eat Well for Less makes enough for 2 meals. Brilliant with spaghetti or in a lasagne.
Each serving provides 296 kcal, 13g protein, 48g carbohydrates (of which 10g sugars), 4g fat (of which 2g saturates), 8.5g fibre and 0.3g salt.
Main course
Buyer's guide
They are the only lentil to be identified by area of cultivation – grown in the Le Puy region of France. Available from delis and some supermarkets, they will keep for up to a year in a cool dry cupboard.
Preparation
Serve them hot or cold as a salad starter or as an accompaniment to poultry, meat or fish dishes, or use them in soups or casseroles.