Pumpkin recipes
From pumpkin soup to pumpkin pie, enjoy our favourite recipes for this king of the vegetable patch. Stir meltingly sweet cubes of fried pumpkin into risottos or curries, offsetting the sweetness with fragrant herbs such as sage or thyme, or warming spices such as ginger.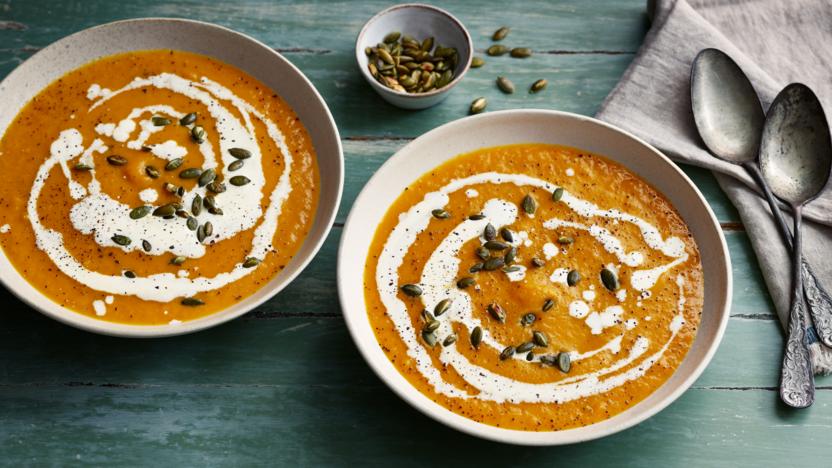 by Annie Rigg
You need to have this delightfully warming pumpkin soup in your little black book of dinners. Serve with a swirl of cream.
Main course
Preparation
Blend the flesh into smooth, thick soups, finished with a swirl of cream - a small pumpkin can provide a satisfying meal for one. Bake small pumpkins and stuff with rice and spices such as cinnamon, hot chillies and cumin. Or roast thick slices and serve with a chunky tomato sauce.
Sweet dishes need not be limited to pumpkin pie. Stir puréed pumpkin into a cheesecake filling for a less sickly take on this decadent dessert. Or try making pumpkin halwa – the nutty flavour of the pumpkin flesh blends well with the other nuts and seeds. Roasted pumpkin seeds are great on their own as snacks and can be incorporated into flapjacks and biscuits, or used to garnish tarts and cakes.