Puff pastry recipes
Puff pastry is one of the wonders of the world. Easily just as good shop-bought as homemade, and accessible in all-butter or vegan versions, puff pastry forms the base of so many special dishes. Easy tarts, both sweet and savoury, can be knocked up in minutes. Don't forget cheese straws, dinky canapes, and of course, the inimitable sausage roll.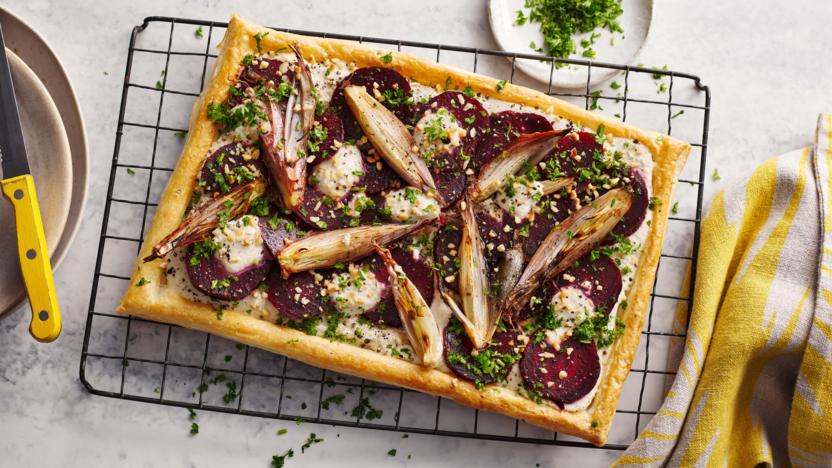 by Gaz Oakley
This simple vegan tart is topped with roasted beetroot and shallots and a quick cashew 'cream cheese'. Delicious served with salad.
Each serving provides 349 kcal, 7.5g protein, 21g carbohydrates (of which 6g sugars), 25g fat (of which 7g saturates), 3g fibre and 0.45g salt.
Main course
Buyer's guide
Puff pastry can be bought ready-made either chilled or frozen. Look for all-butter varieties for the best flavour.
Typically made with puff pastry