Cooking in the Doctor's Kitchen: Episode 6
Episode 6
19 July 2019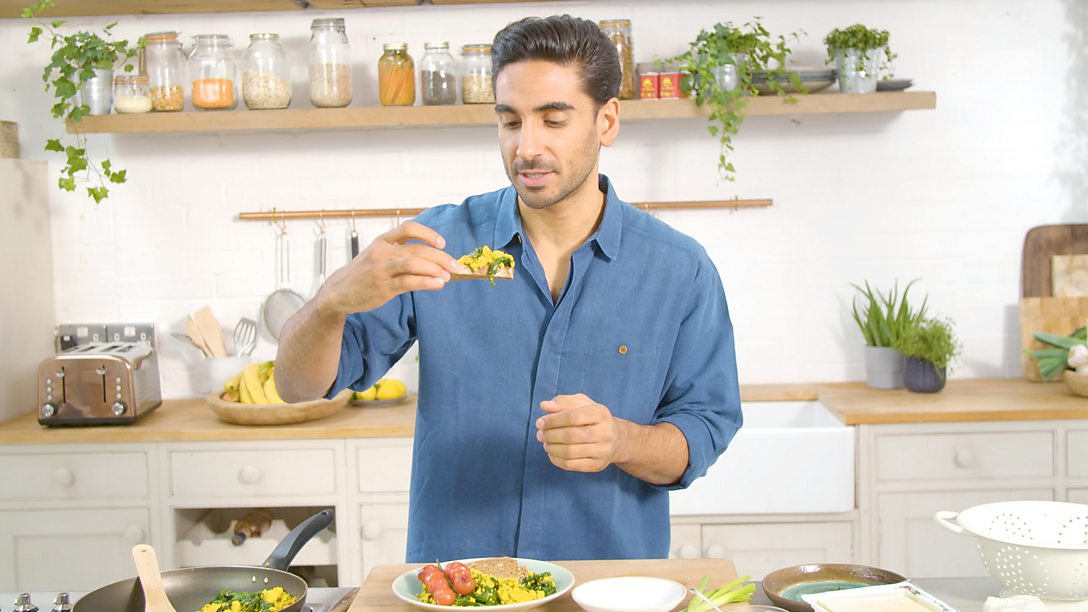 Cooking in the Doctor's Kitchen
Series 1: 6. Episode 6
Vegan scrambled eggs! Recreate a brunch favourite for a vegan diet, with a tofu scramble that is full of protein and calcium and tastes amazing.
Another popular dish getting a vegan make over is macaroni cheese. Dr Rupy's vegan mac and cheese is ridiculously easy to make, full of nutritious veg and completely dairy-free.
Exchange your takeaway for a fragrant Thai-inspired vegan noodle bowl. This warming, comforting soup can be made gluten-free by using tamari and buckwheat noodles.
All of Dr Rupy's recipes are available on BBC Food.
Related chefs