Cooking in the Doctor's Kitchen: Episode 5
Episode 5
19 July 2019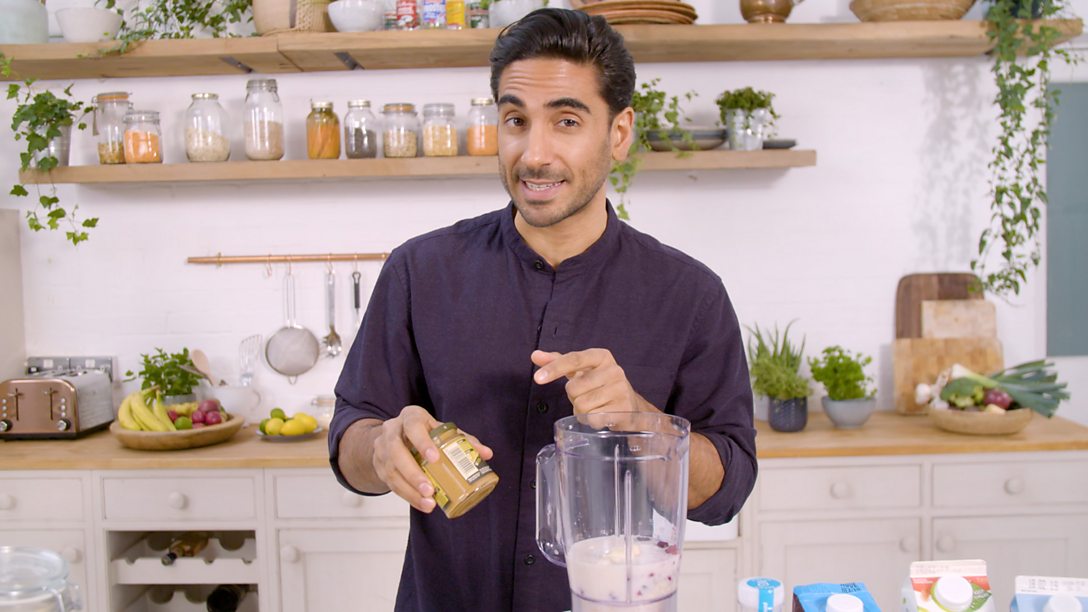 Cooking in the Doctor's Kitchen
Series 1: 5. Episode 5
Dr Rupy's vegan berry banana smoothie is an easy, dairy-free smoothie you can whizz up in seconds, perfect for a quick and healthy breakfast.
The roasted vegetable bowl is a great recipe for batch cooking at the start of the week – leftovers can be enjoyed for lunch the next day (and the next, and the next!)
Round off the day with another veg packed meal, a delicious, anything-goes frittata. Dr Rupy uses sweet potato, broccoli and red peppers but you can use just about anything that's leftover in the fridge.
Search for Dr Rupy's recipes on BBC Food.
Related chefs