Cooking in the Doctor's Kitchen: Episode 3
Episode 3
19 July 2019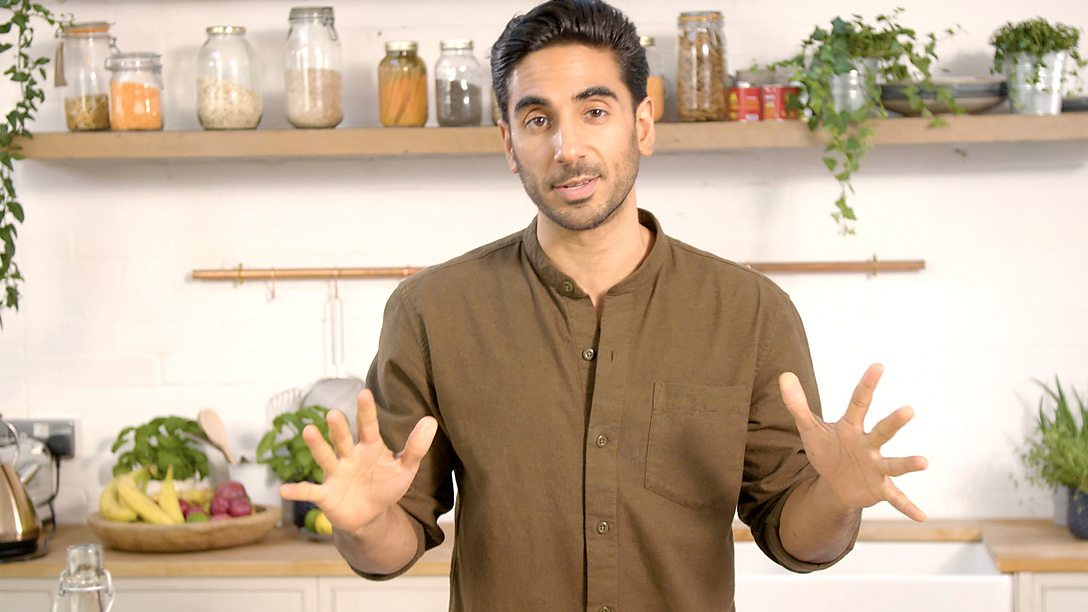 Cooking in the Doctor's Kitchen
Series 1: 3. Episode 3
Dr Rupy's mushroom, chestnut and squash filo pie is a great celebration centrepiece to be shared with family and friends, especially good with vegetarian gravy or served cold with salad.
With a pesto topping, Dr Rupy's bean soup is full of goodness. Packed with veggies it also has healthy fats, fibre, and is good for your gut health. Not to mention it's delicious.
For a quick starter or light dinner, these tofu tikka skewers are an easy vegan alternative for the barbecue.
Search for Dr Rupy's recipes on BBC Food.
Related chefs