The Food Programme: Beans Part 1: Are Legumes the Answer?
27 March 2022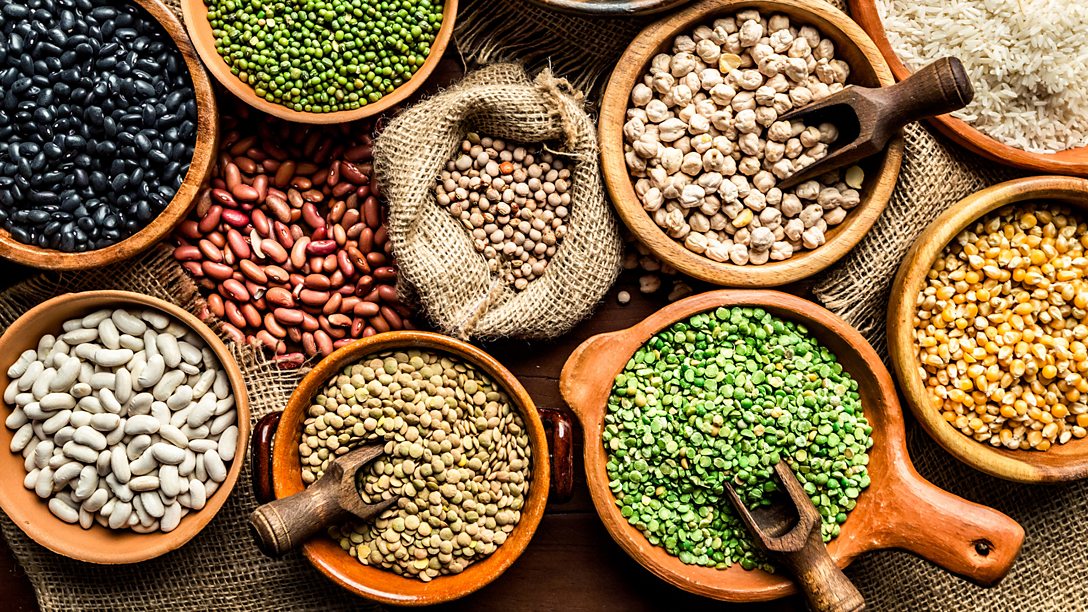 In the first of two programmes all about beans, Sheila Dillon asks if they could be the answer to our issues with health and global warming.
We're often told how eating less meat is crucial for a healthy lifestyle and a healthy planet. In response, supermarkets and food outlets have been adding more meat-free options, and whole plant-based product ranges, which are often highly processed. So what if there was another food that we could all do with eating a lot more of, that's relatively affordable, is healthy and can be good for soil health and the environment? For hundreds of years beans have had a reputation in the UK of being food for the poor, vegetarians, or as filler for stews and curries. Mainly sold pre-cooked in cans, the ranges have been growing in recent years, but by far the biggest seller are Baked Beans.
Someone who wants to change that is entrepreneur Amelia Christie-Miller, the founder of a new brand called Bold Bean Co. Sheila finds out why Amelia's beans that come in glass jars, taste so different from the ones she is used to eating from cans. The beans are imported from Spain, where they are a much bigger part of the culture. The owner of Spanish restaurant chain Bar44, Owen Morgan demonstrates how to make them the main event; Dietitian and nutritionist Dr Megan Rossi from Kings College London explains how the can also improve our gut health; and Dr Pete Iannetta from the James Hutton Institute, and writer and grower Susan Young (author of "Growing Beans: A Diet for Healthy People and Planet") say we should all be considering growing more beans in order to reap the benefits for our soils and health.
Presented by Sheila Dillon
Produced in Bristol by Natalie Donovan