Eat Well for Less?: Episode 4
Series 7, Episode 4
16 October 2019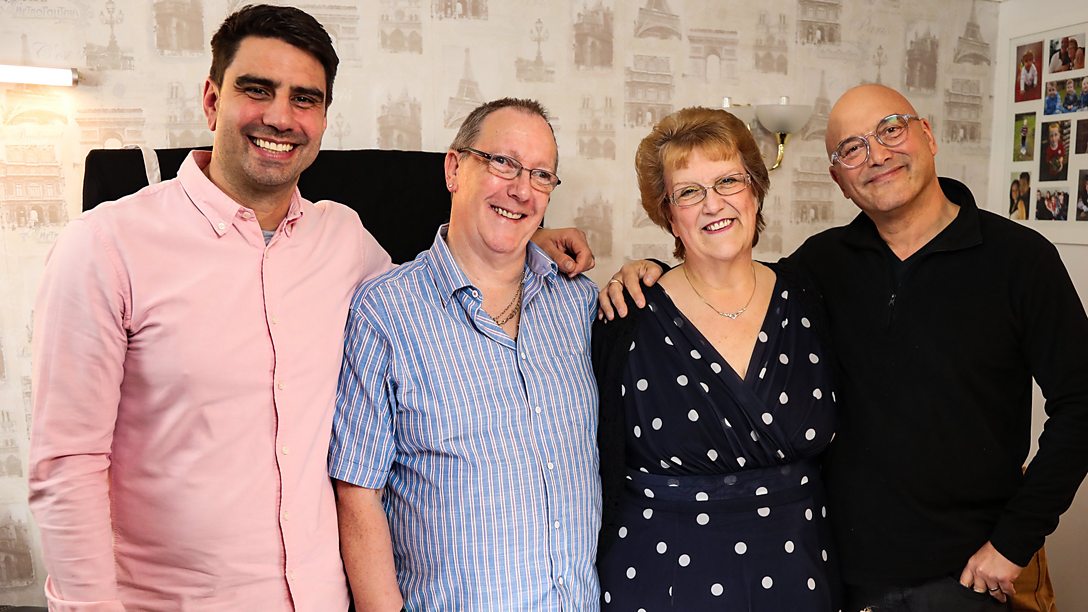 Eat Well for Less?
Series 6: 4. Episode 4
This week Gregg and Chris are in Nottinghamshire with the sugar-loving Walton family, whose food shop leaves the boys totally speechless. This couple's diet is not only damaging their bank balance, but seriously affecting their health. Both diagnosed with type 2 diabetes, they urgently need to turn their eating habits around or face serious consequences.
Married for nearly 40 years, 59-year-old nurse Rita and 58-year-old charity administrator Pete have two sons and eight grandchildren, but a lifetime of bad habits have this family stuck in a food rut. Having never been confident in the kitchen, Rita sticks to what she knows - fried food, baked beans and the Chinese takeaway on speed dial. However, their main vices are sweets and chocolate, with Rita even having lemon curd in her sandwiches.
Despite Rita being a nurse, she and Pete are unsure of what they can and can't eat as diabetics, and as a result they eat whatever they want. But they are both suffering with other health complications, including the possibility of Rita losing her sight, so things have got to change fast. Pete's arthritis is increasingly affecting his mobility and so, keen to reduce his working hours, this pair really need to start saving money and taking care of their health.
Gregg and Chris watch the couple shop and are stunned by their serious sugar addiction. Their kitchen takeover includes banning Rita's beloved deep fat fryer, placing an embargo on Pete's favourite sweets and introducing the couple to fresh fruit and veg. Dietitian Priya Tew takes a closer look at what Pete and Rita are eating to see how small tweaks to their diet could make big nutritional differences. Chris also visits Forest Green Rovers, the world's first vegan football club. Club chef Jade and Chris make vegan pies to put on the menu for fans on match day.
It's a tough week of tears and challenges for the Waltons, but can Gregg and Chris change their eating habits and drastically improve their lives?
Recipes from this episode