Hairy Bikers: Route 66: Episode 3
Series 1, Episode 3
26 September 2019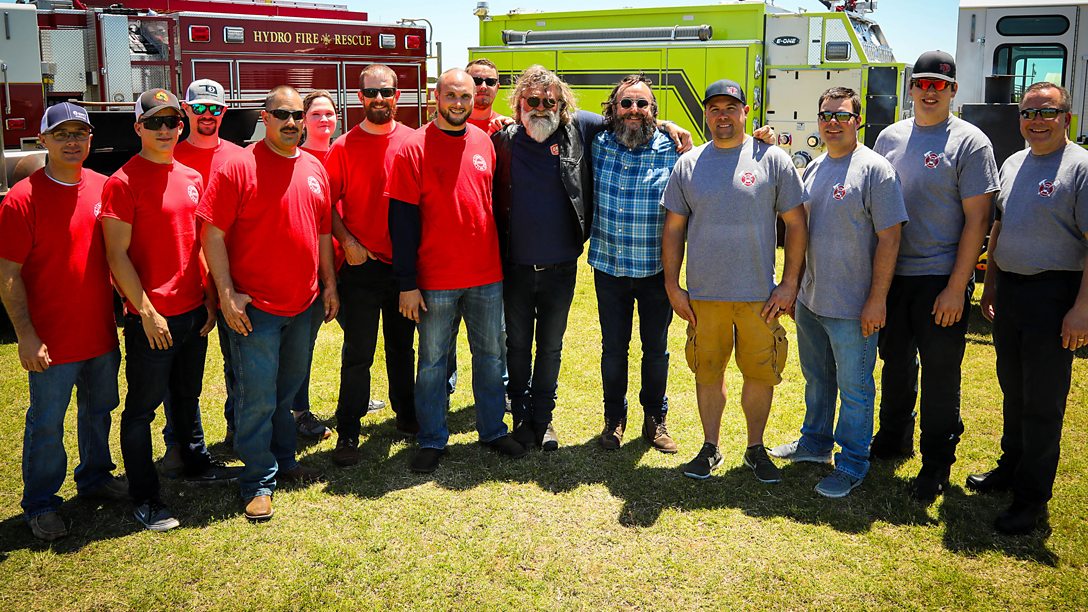 Hairy Bikers: Route 66
Series 1: 3. Episode 3
On the third leg of their trip, Dave and Si are on the trail of Oklahoma's famous beef. In Oklahoma City, a classic T-bone steak is followed by a visit to the city's Vietnamese community to knock up Vietnam's beefy national dish, pho.
After checking out El Reno's unique onion burger, the Bikers hook up with a couple of fire crews who like to cook - especially brisket.
An organic sweet potato farm inspires the Bikers to make sweet potato brownies, before they finish this stretch on a cattle ranch with America's most iconic custodian of the land, the cowboy.
Recipes from this episode
Related chefs