Nadiya's Time to Eat: Reliable Regulars
Series 1, Episode 5
12 August 2019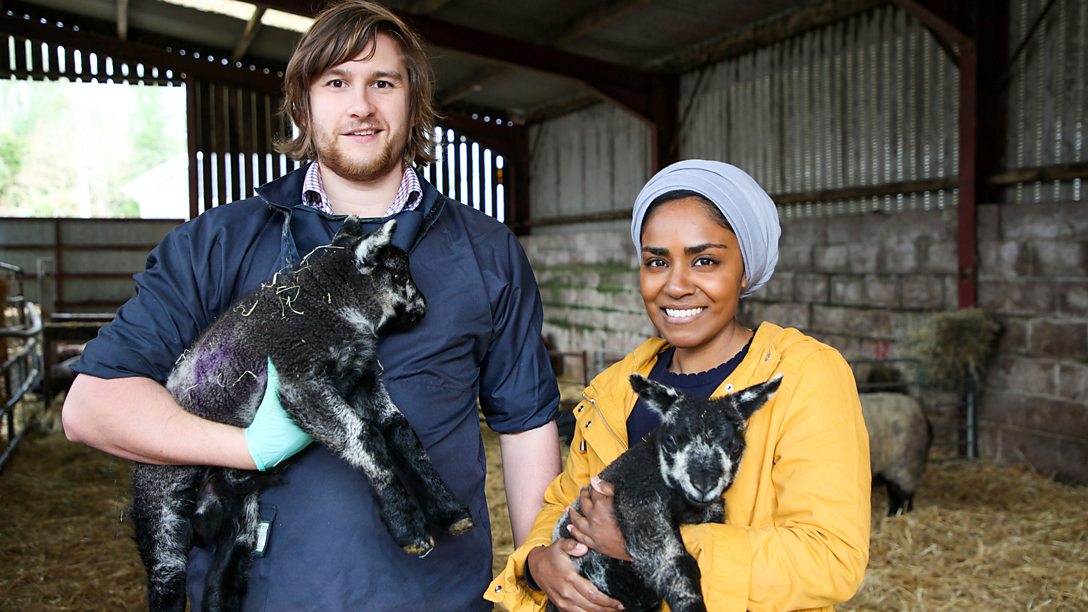 Nadiya's Time to Eat
Series 1: 5. Reliable Regulars
With unsociable working hours, busy lifestyles and complicated family routines, it is not always easy to make time to cook delicious meals. Nadiya Hussain comes to the rescue with time-saving recipes and ingenious kitchen tips to make sure that everyone has more time to spend doing the things they love, with the people they love.
Nadiya shares her tried and tested go-to recipes she can rely on when she hasn't got the energy to cook anything complicated. A deliciously naughty French toast loaded with cheese and spiced up with turmeric is the perfect feelgood fix. A tin of baked beans is the surprise ingredient in Nadiya's moreish family friendly falafel burgers, while her scrumptious crispy apple pies are an ingenious time-saving take on the much-loved classic.
On the road, Nadiya joins a shift at the Heinz factory in Wigan to find out how the team meet our insatiable demand for baked beans. In Wales, she joins a busy vet during lambing season to help him reinvigorate his lunchtimes with her top kitchen hack - same ingredients, multiple meals which gives maximum return for minimum effort.
Related chefs