Eat Well for Less?: Episode 3
Series 7, Episode 3
20 June 2019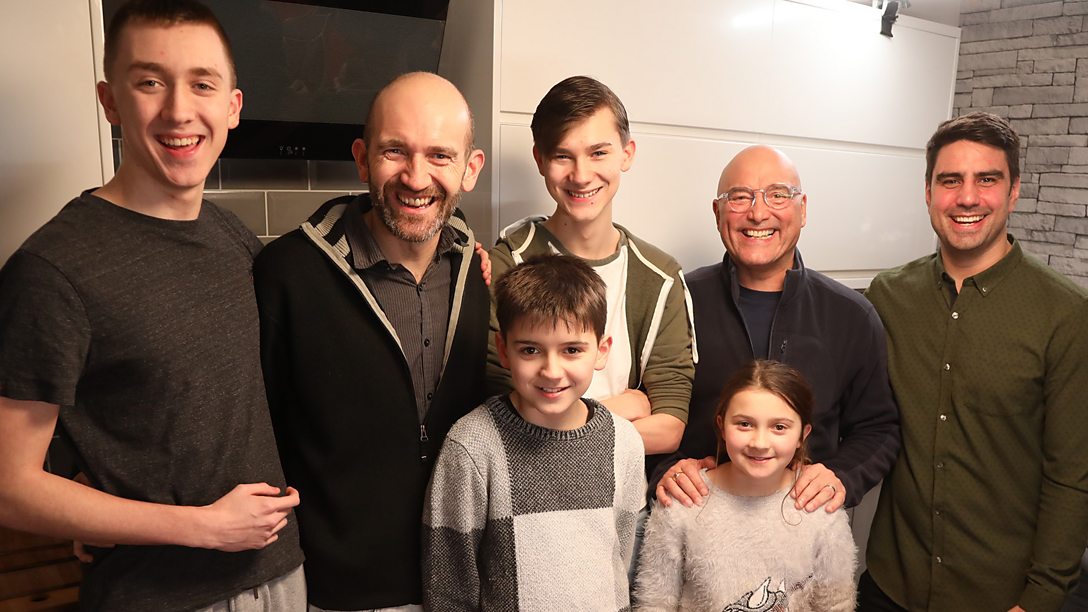 Eat Well for Less?
Series 6: 3. Episode 3
This week Gregg and Chris are with the Carters in Belfast, an extraordinary family with a moving story, who need help with four permanently hungry children who are eating their dad out of house and home.
Steve and his four children are stuck in a food rut, eating convenience food, avoiding vegetables and filling up on snacks. Tragically, Steve's wife Denise died shortly after the birth of their fourth child, leaving him to bring up his family on his own for the last nine years.
With four children under five, Steve gave up his job as a bank manager and found himself the family cook. Now his eldest is 16, Steve feels it's time to change their ways and focus on healthy eating habits for himself and his kids. And as he now works part time, any savings would go towards a family holiday.
Gregg and Chris secretly watch as Steve and his youngest Leah do the weekly shop. There are no vegetables, expensive protein drinks and a lot of sausage rolls. It is not a cheap or healthy shop, and it's clear that this family need help. With eldest son Cameron trying to increase his intake of protein with ham sandwiches and expensive drinks, dietitian Priya Tew looks at products with added protein, to find out if they're worth the extra money. With most people in the UK eating more protein than they need, she looks at how much we actually require. Meanwhile, Gregg is keen to show them that they can increase their protein intake in healthier ways, whilst Chris proves to Steve he can include extra vegetables in the family's diet more easily than he thinks.
And with single use plastic hitting the headlines, Chris visits the UK's largest zero-waste shop.
Recipes from this episode