Eat Well for Less?: Episode 1
Series 7, Episode 1
23 May 2019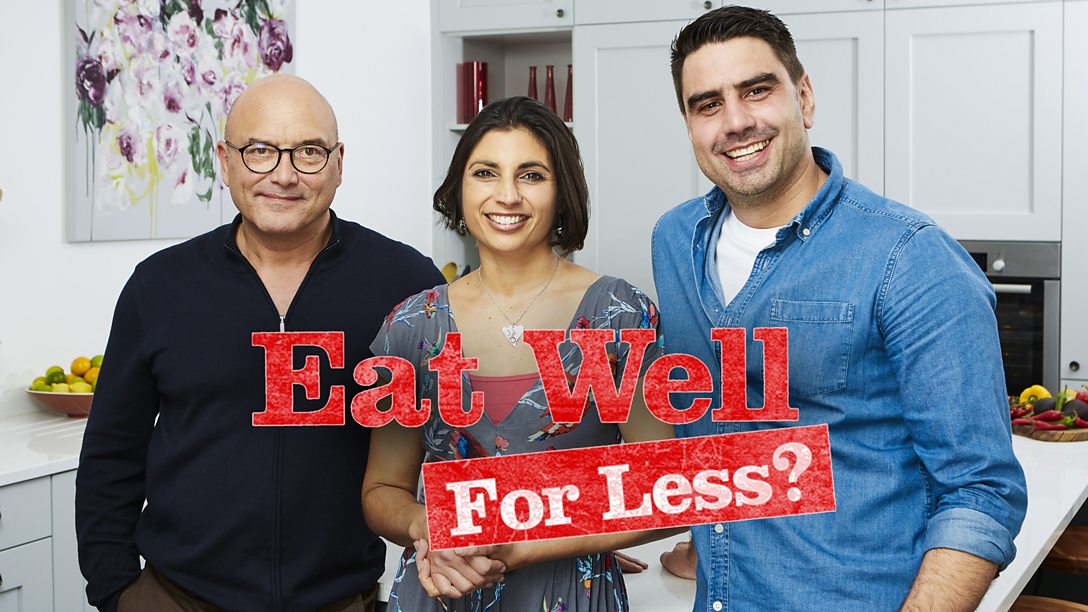 Eat Well for Less?
Series 6: 1. Episode 1
Gregg Wallace and Chris Bavin take on one of their biggest challenges yet: an extremely busy family with fussy children who haven't eaten the same meal together for over three years. With children who are very particular about what they like and a mum and stepmum who work shifts, this week's family get pushed to breaking point with their Eat Well for Less? challenge.
Recently married couple Jen, an A&E nurse, and Bec, a supervisor and stepmum to Jen's three children, live in the Welsh town of Bridgend. They love their food and Jen used to love cooking, but family meal times have become a struggle, with none of the children eating the same thing. With ever-changing shift patterns and a lack of time, Jen and Bec opt for ready meals and other convenience foods. Lack of planning and impulse shopping means food is being wasted and their health and finances are being impacted. If they want to fulfil their dream of buying a new home, they need to change their impulse-buying ways.
Away from the family, Chris heads to Fareshare, a charity that helps to combat waste by receiving surplus food donations that would otherwise end up in landfill.
Recipes from this episode
Related chefs