MasterChef: Episode 7
Series 15, Episode 7
27 February 2019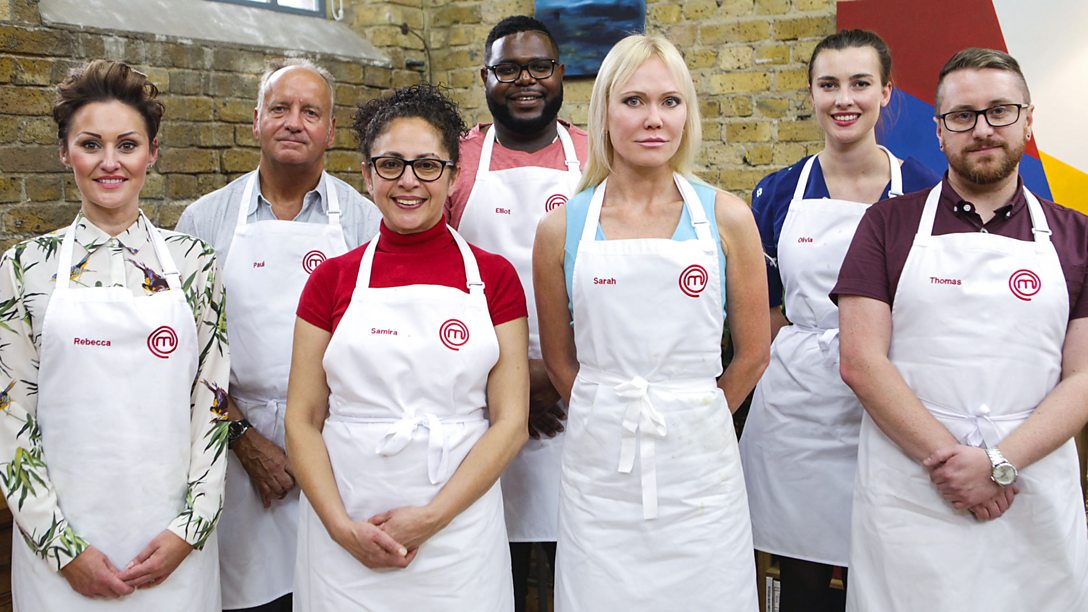 MasterChef
Series 15: 7. Episode 7
Out of the thousands who applied, this series' amateur cooks have made it through to compete over four weeks of Heats, ready to produce some of the most inspiring exceptional and unusual food ever seen on the series.
It's the third week of heats and seven more hopefuls need to pull out all the stops to prove to judges John Torode and Gregg Wallace that they have the potential to rise above the rest to become MasterChef 2019 champion.
This year sees the return of the MasterChef Market, stocked full of the best-quality produce from across the world, including meat, fish, fruit, vegetables, nuts, pulses, grains and dairy. The challenge is to invent and then cook one dish using anything from the market. This time the featured ingredients include sea bream, cod fillets, clams, duck breast and chicken thighs. They have an hour and ten minutes to dazzle the judges and prove they are good enough to stay in the competition. The stakes are high in this round and it's important to choose wisely, because after tasting all seven dishes John and Gregg decide which four cooks are good enough to stay, while three cooks are sent straight home.
The four remaining cooks now have one more challenge standing between them and a quarter-final place. They must cook two courses that will excite not just John and Gregg but also some very special guests. Some of MasterChef's most inspiring winners and finalists return to judge the food of this year's new contenders to the throne.
In this heat the contestants must attempt to impress 2016's MasterChef finalists Jack Layer and Billy Wright and 2011 contestant Elizabeth Haigh, who went on to win a Michelin star.
After the four hopefuls have cooked, John and Gregg decide which three contestants deserve to take the next step in the competition and go through to the quarter-final. In a competition where only the food matters, these amateurs will need to be good to survive - taking their first step towards being crowned MasterChef champion 2019.