Top of the Shop with Tom Kerridge: Cheese
Series 1, Episode 2
18 April 2018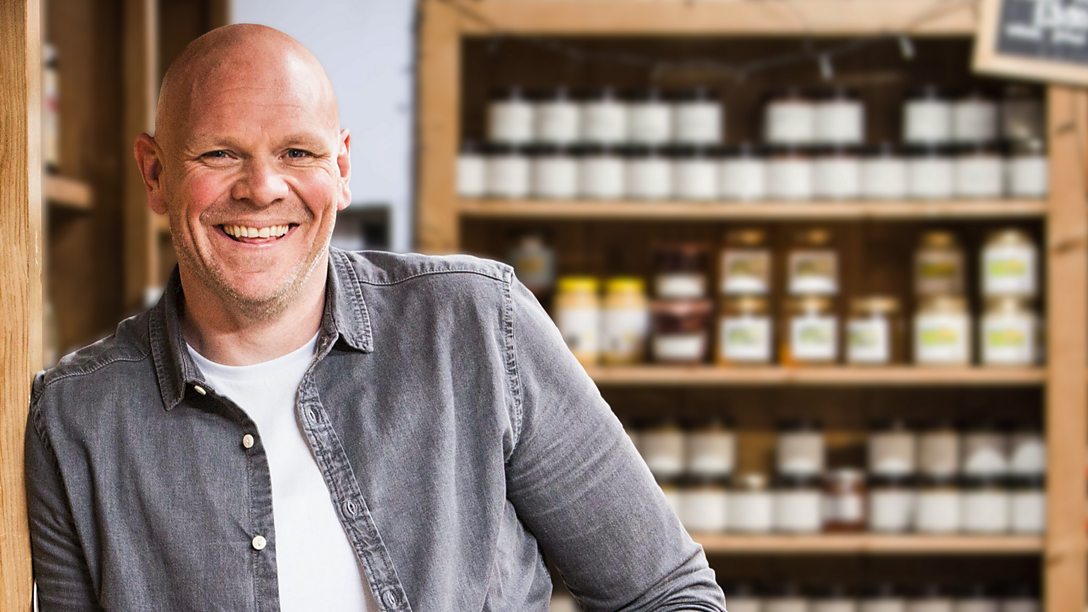 Top of the Shop with Tom Kerridge
Series 1: 2. Cheese
In this second heat, four food producers with fledgling businesses come to test out their products on the locals in Malhamdale, in the heart of the Yorkshire Dales. They have two days in the shop to promote and sell their wares.
This time it is cheesemakers competing against each other for a place in the final. Gillian is a scientist from West Yorkshire, and is a goat's cheese purist. She makes unpasteurised goat's cheese from her own herd, putting 40 hours a week into her small-scale business alongside her day job. But with goat's cheese being an acquired taste, will the Malhamdale locals think it is worth it?
Pedro lives in Oxfordshire and keeps his beloved goat Rosie in his back garden. With Rosie's help, he makes flavoured goat's cheese, but with such a small operation, does he have what it takes to become a viable business? Alongside her day job and running her B&B, Jo makes cheddar cheese in the Welsh countryside. She loves using milk from her local cows and is passionate about the cheesemaking process, but when it comes to selling in the shop, she must tone down the details and dial up the flavour if she's going to succeed.
Finally, information governance adviser Julie from Hampshire makes a homemade smoked cheese after her daughter fell in love with the flavours. She does everything from a kitchen at home and hasn't sold commercially before, so whether she has what it takes remains to be seen.
Tom Kerridge meets members of the community as they try the range of cheeses. Meanwhile judges Alison Swan Parente and Nisha Katona visit the food producers at home to see how well their product is made, and decide how well they promote and sell their item to the Yorkshire locals in the shop. The winner is the fledgling business that is most viable and most deserving of the title best up and coming artisan.
Related chefs