Nadiya's British Food Adventure: East of England
Series 1, Episode 3
31 July 2017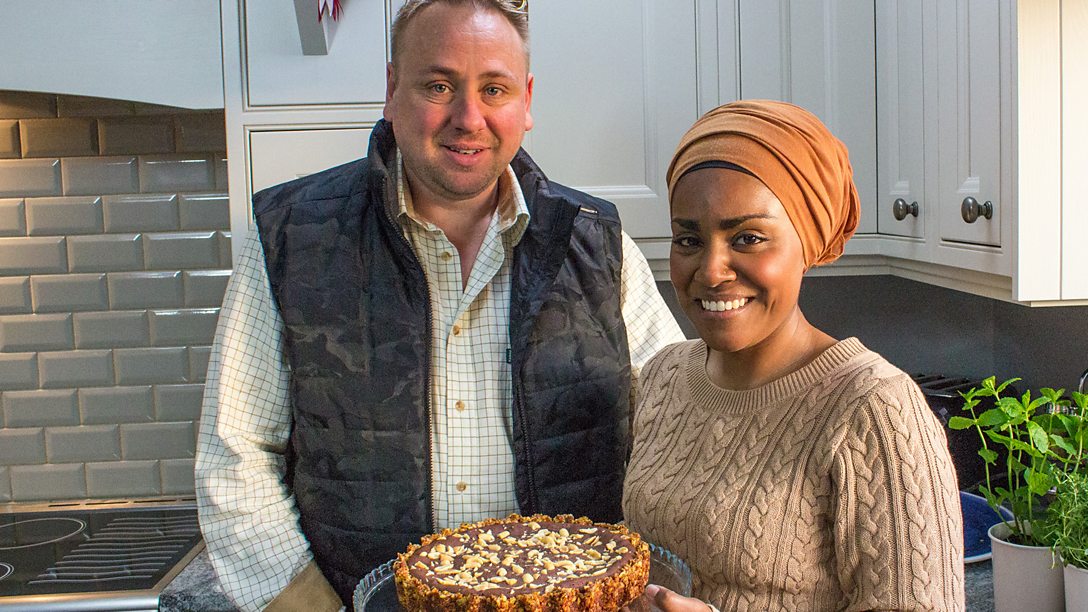 Nadiya's British Food Adventure
Series 1: 3. East of England
Nadiya heads to the east of England in search of the stories behind the food she loves to cook and eat. Her adventure starts in Cromer, where she boards a sea-fishing boat for the first time in her life to catch the area's hugely popular and sweet Cromer crabs - but all does not go to plan, and she is soon struggling to keep her sea legs. Back on land she is more in control, teaching Richard the fisherman and his wife Alison how to make her delicious Vietnamese-style crab summer rolls.
Her next stop is to Ely to meet Ross Taylor, a potato farmer who is a man after Nadiya's heart, as he has turned his whole harvest into one of her favourite foods - crisps! Inspired by a trip on his tractor to help plant potatoes and a visit to the crisp factory he has on his farm, Nadiya's famous culinary creativity kicks in, and she bakes a unique and ridiculously indulgent pudding - a crisp, chocolate and salted peanut dessert. As she says, 'if your kids aren't getting enough chocolate and crisps in their diet, this is the dessert for them'!
To celebrate her adventures in the east of England, Nadiya also creates two new recipes in her kitchen: a ploughman's cheese and pickle tart, to celebrate all the ploughmen who make East Anglia the farming heart of the country, and a herby chicken and potato salad - the perfect lunch for when 'the girls come round'.
Related chefs