Hairy Bikers' Bakeation: Spain
Series 2, Episode 8
1 May 2012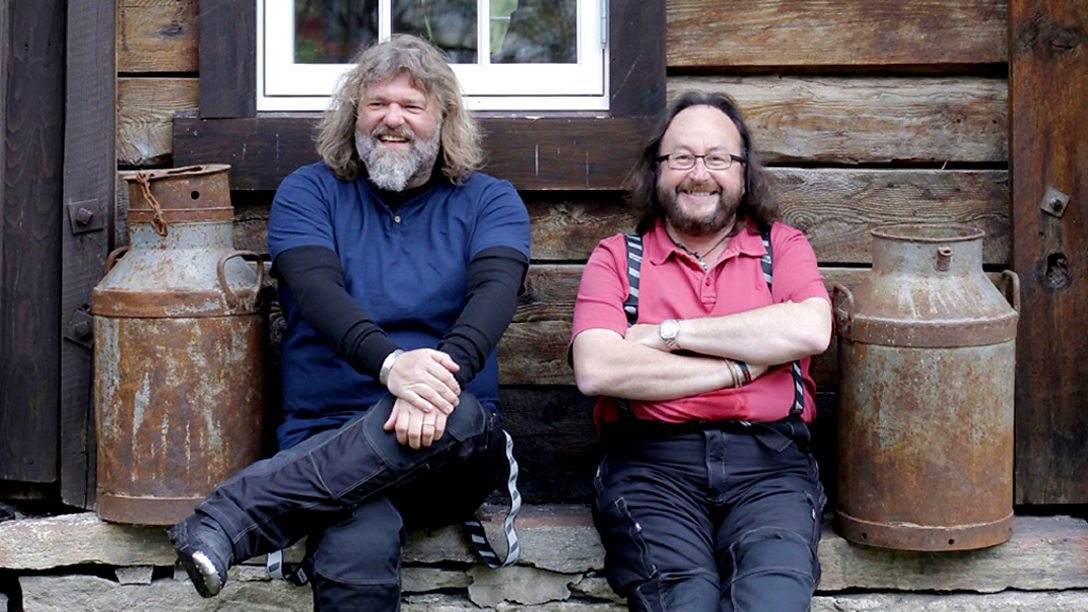 Hairy Bikers' Bakeation
30 Minute Versions: 8. Spain
After nearly five thousand miles, the Hairy Bikers reach the last leg of their Bakeation which takes them through northern Spain. Their journey starts in San Sebastian, where they get stuck in to the local cuisine with pinchos - tapas gone large!
They also learn the secret properties of spelt, Europe's forgotten grain, and use it to bake not only bread, but a giant spelt sausage roll, packed with chorizo.
Their 5,000-mile adventure ends in Santiago de Compostela with a spectacular firework display to celebrate the 800th anniversary of St James. Great food and great company, the Spanish leg is a fitting end to the Hairy Bikers brilliant Bakeation.