A Taste of Britain: Warwickshire
Series 1, Episode 19
25 September 2014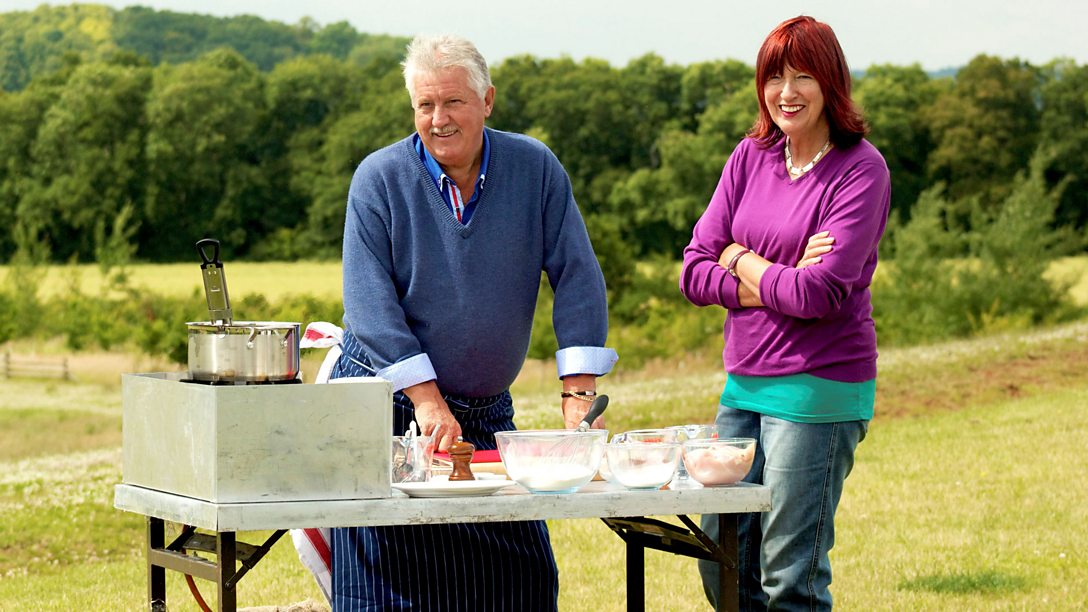 A Taste of Britain
Series 1: 19. Warwickshire
Warwickshire is the star of this episode of Taste of Britain and Janet and Brian start their tour of the county surveying the view from the Chesterton Windmill. Brian heads off to taste the local beer at the Purity brewery before making some beer-battered chicken goujons - perfect finger food.
A trip down the canal at the Hatton Locks requires some work to be done before Brian heads off to Mallory Court to enjoy the superb cooking of Paul Foster. A pheasant egg with asparagus makes Janet very happy, followed by a walk around historic Henley-in-Arden and a visit to the region's most famous cheesemakers, Berkswell, and their flock of milking sheep.
Janet takes a tour of Warwick Castle before dashing back to Mallory Court, where Brian cooks up a celebratory dish of Berkswell bread pudding in the grounds of the hotel.
Related chefs