A Taste of Britain: Thames Valley
Series 1, Episode 10
12 September 2014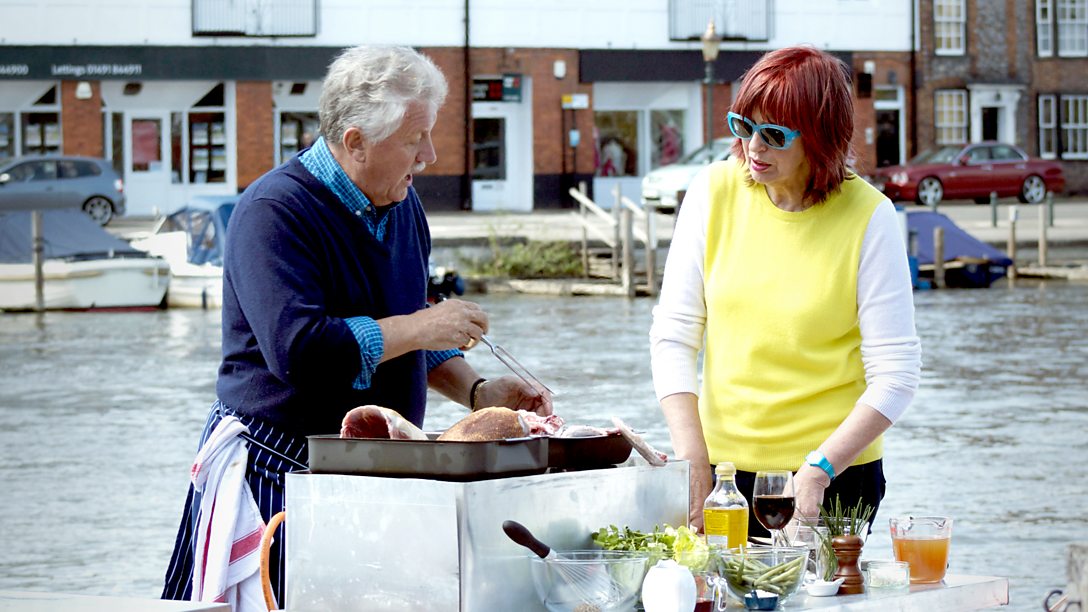 A Taste of Britain
Series 1: 10. Thames Valley
Windsor Castle is the backdrop for Brian Turner and Janet Street-Porter's introduction to this programme, which features culinary and historical treats from the area along the Thames. A quick hike along the Thames Path and Janet and Brian find Two Hoots cheesemakers, a family-run business famous for their Barkham Blue goats' cheese.
Some rather special Aylesbury ducks inspire Brian for his celebratory cook later in the programme, but not before he and Janet check out the Royal Oak at Paley Street, owned by Sir Michael Parkinson. Chef Dominic Chapman tries to impress Janet with his rabbit pie.
Janet learns all about Henley's history and regatta before rounding up some hungry rowers for Brian to feed with roast Aylesbury duck with olives and turnips, at the famous Leander Rowing Club.
Recipes from this episode
Related chefs