A Taste of Britain: North Essex
Series 1, Episode 7
9 September 2014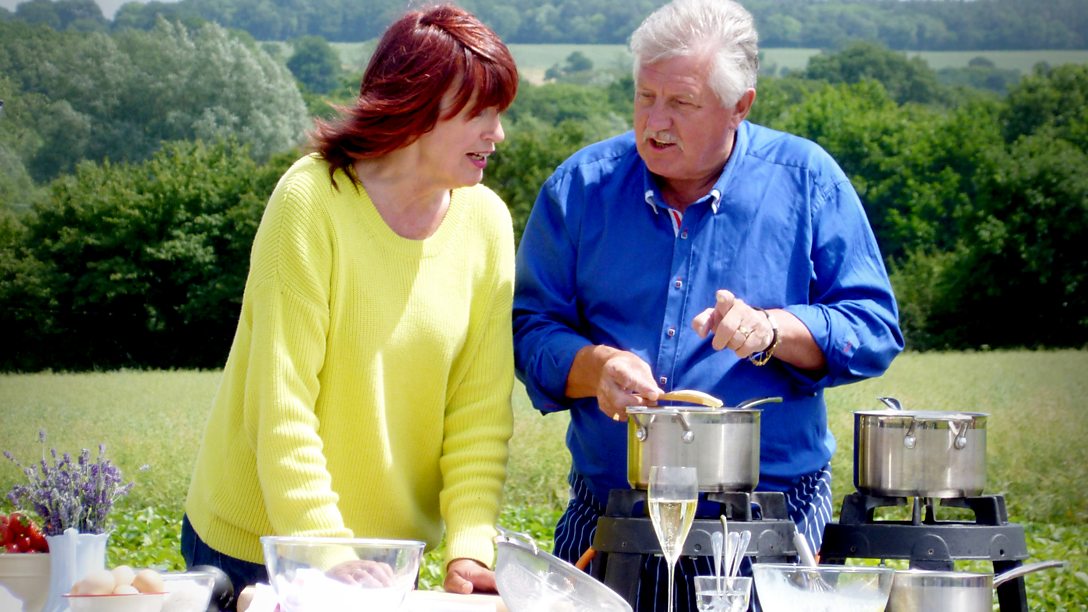 A Taste of Britain
Series 1: 7. North Essex
Thaxted near Saffron Walden welcomes Janet Street-Porter and Brian Turner for this episode of Taste of Britain that finds itself in north Essex. Guinea fowl are the order of the day for the first food producer visit, and Brian uses it to cook a delicious supper dish with herbs.
Janet indulges in her love of fabric at the Warner Textile Museum, where she finds the material used not only on the London Underground but a sofa in her family home! Chef Jahdre Hayward prepares a stunning dish of cod with vegetables straight from his garden, but not before Janet and Brian learn about train driving the hard way on the Colne Valley Railway.
The celebration cook is made from strawberries at the wonderful Wash Fruit Farm, where Brian creates a queen of puddings scented with local lavender.
Related chefs