Tom Kerridge Cooks Christmas
16 December 2013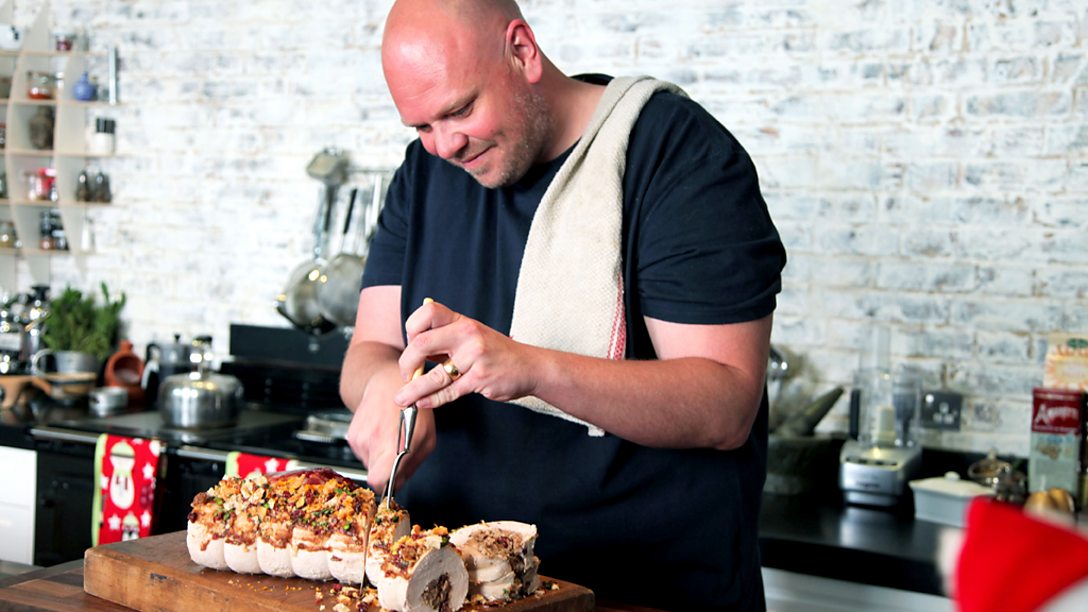 Tom Kerridge Cooks Christmas
This is Christmas dinner Tom Kerridge-style, with everything pushed that little bit further to make it a real celebration feast.
Tom likes to keep it traditional at Christmas and always cooks turkey. But this is turkey with a twist: he's not roasting it, he's rolling it. He fills a turkey breast with his amazing sage and onion stuffing, and rolls it and then steams it to ensure it stays nice and moist.
Once cooked, he covers it in a delicious crumble topping made from pistachios and dried cranberries.
To accompany his turkey roll he demonstrates how to make the ultimate rye bread sauce, and then shows us how to liven up our veg by cooking glazed carrots with star anise, and sprout tops with chestnuts.
To finish, Tom serves a seasonal spiced orange cake with plum sauce and Christmas pudding ice cream, all washed down with his festive mulled cider.
Related chefs