Tom Kerridge's Proper Pub Food: Food for Friends
Episode 1
23 September 2013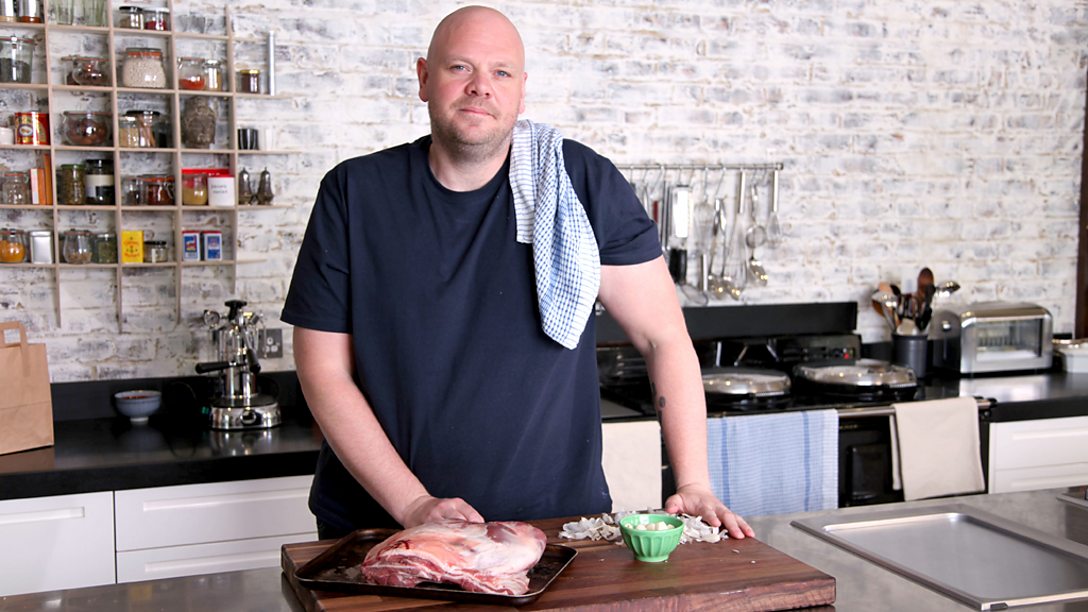 Tom Kerridge's Proper Pub Food
Food for Friends
Tom Kerridge, famed for cooking food that has won him two Michelin stars in his own pub, shows how to cook dishes at home inspired by British pub classics that are perfect for serving to groups of friends. This is hearty, casual cooking meant for sharing that means less time fussing in the kitchen and more time spent tucking in to great food with your mates.
Tom cooks a melt-in-the-mouth slow-cooked shoulder of lamb with pommes boulangere - perfect for a Sunday roast. This dish is so simple and, with all the prep done beforehand, by the time your guests turn up all you need to do is serve up and enjoy.
He visits his local brewery to find a beer for his mussels cooked in ale - Tom's British twist on moules marinieres and a great dish for sharing. Tom cooks outdoors for hordes of hungry beer drinkers at the brewery's busy barbecue night.
Back in the kitchen Tom makes a hearty one-pot wonder: pollock, chorizo and chickpea stew inspired by Spanish flavours, that looks and tastes sensational.
He also visits Maltby Street Market to sample some of London's best salt beef and shows a quick cheat's version of an incredible salt beef bagel served with his ultimate pickles.
And there is a light but creamy plum fool - a brilliant end to any dinner party that doesn't take itself too seriously and is sure to put a smile on friends' faces.
Related chefs