Great British Food Revival: The Hairy Bikers on Cauliflower
Series 3, Episode 10
19 May 2013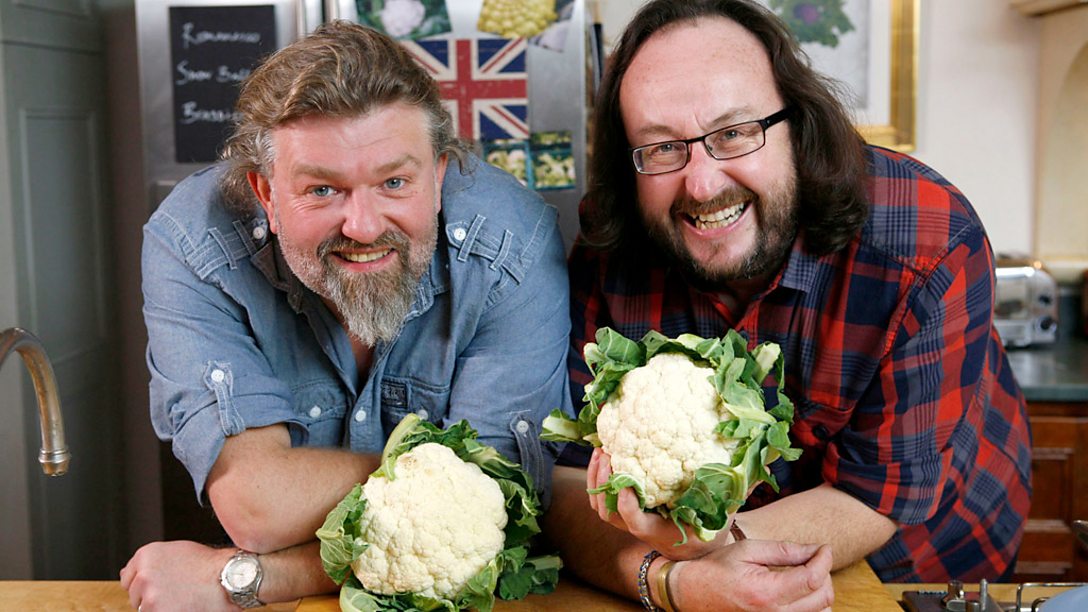 Great British Food Revival
Cutdowns: 10. The Hairy Bikers on Cauliflower
Some of our best Great British produce is under threat and this exciting series is a call to action as ten of the BBC's best-loved chefs and cooks help to bring our traditional produce back from the brink. We've got the rarest, tastiest and most culturally important ingredients right here under our noses, but they are in danger of being lost forever if we don't rally behind them.
Each episode of The Great British Food Revival takes one passionate presenter on a gastronomic journey to discover, cook with and reinvigorate our great heritage foods. Each show is a campaign by the host to raise awareness, get people cooking with, talking about and enjoying these great British ingredients.
James Martin shows his support for heritage apples, while Michel Roux Jr makes a case for the revival of real bread. The Hairy Bikers get behind the revival of the cauliflower, while Clarissa Dickson Wright puts forward her argument for rare breed pork. Others involved in the campaign include Gregg Wallace, Angela Hartnett, Ainsley Harriott, Matt Tebbutt, Glynn Purnell and Gary Rhodes.
In the final episode of the series, taking up the baton, popular cooks The Hairy Bikers bang the drum for the revival of the British cauliflower. It's fallen out of fashion as broccoli is viewed as a greener, healthier option, but the Bikers mean to show that not only is it nutritious but cauliflower can also be delicious when they share three mouthwatering recipes using the humble cauli as the star ingredient.