Great British Food Revival: Raspberries and Rabbit
Series 4, Episode 2
17 October 2012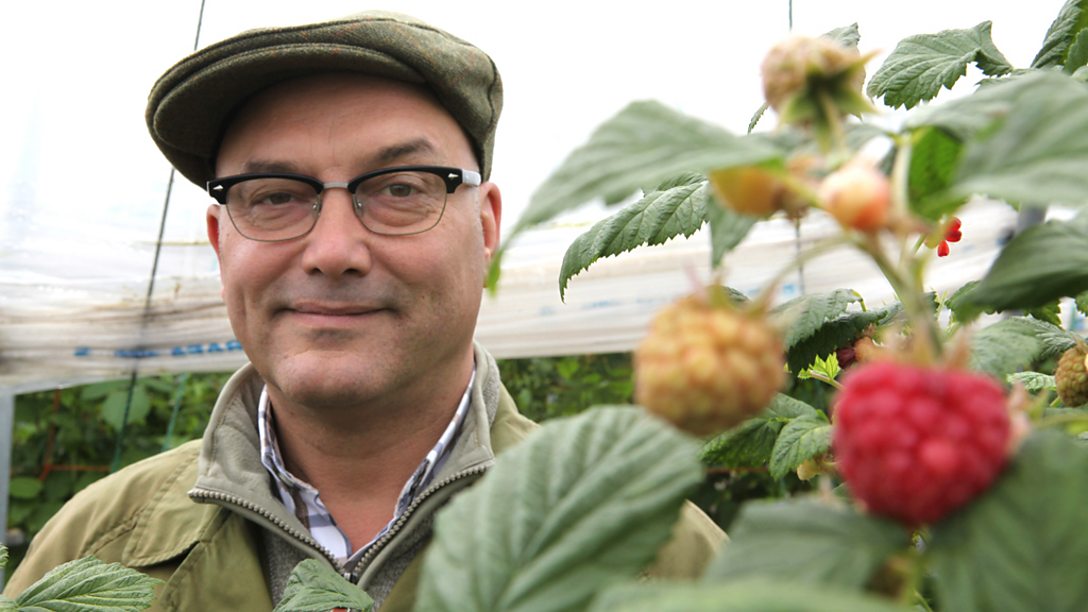 Great British Food Revival
Series Three: 2. Raspberries and Rabbit
Our rabbit population is at its highest since 1950 and Clarissa Dickson Wright wants to revive our culinary heritage and get them back in our cooking pots. Gregg Wallace champions British raspberries as he discovers there is a deadly enemy threatening their survival.
Masterchef presenter Gregg Wallace heads to Perthshire, where he comes face-to-face with an enemy that threatens the future of the British raspberry - root rot. He visits the remains of Tin City, an entire makeshift community where many Glaswegians enjoyed a holiday while they picked this valuable fruit. In the revival kitchen, he cooks three delicious dishes including his amazing raspberry pavlova.
Food writer and cook Clarissa Dickson Wright is as irrepressible as ever as she campaigns for the revival of wild rabbit. She investigates the history of this once highly valued animal, whose delicious meat would grace the tables of kings. She tries to get to the bottom of our prejudices to find out why we aren't eating rabbit anymore. At Anglia Ruskin University canteen, she persuades students to ditch their burgers for rabbit rolls but it is a challenge that even Clarissa finds tough.
Recipes from this episode
Related chefs