Hairy Bikers' Bakeation: Italy
Series 1, Episode 6
17 April 2012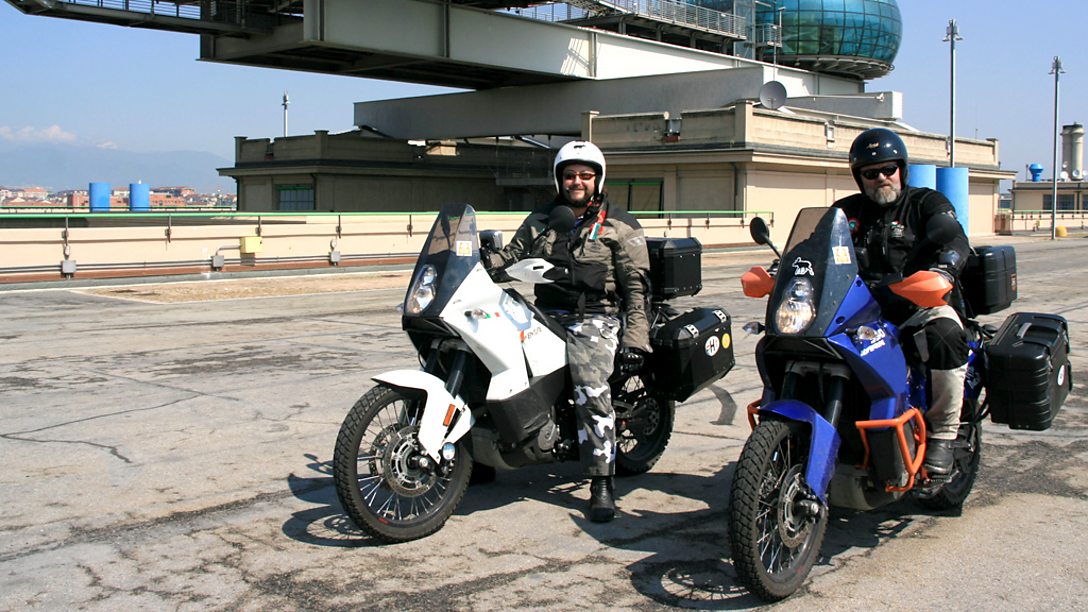 Hairy Bikers' Bakeation
Series 1: 6. Italy
It's the sixth leg of the Hairy Bikers' adventure and they have made it as far as southern Europe, Italy to be precise. Starting in Venice, the Bikers have to abandon their bikes in favour of a more elegant form of transport, the gondola, but that doesn't stop them cooking. By the side of a canal, they bake a classic focaccia with rosemary.
But it's not long before they are back on the road, making a dash for Turin to help celebrate Italy's 150th birthday. In between, they cook a stromboli (American-style rolled-up pizza) and visit a hazelnut farm to learn the secrets of a certain hazelnut and chocolate spread.
But it's off the beaten track that they enjoy the 'real Italy'; a pasta pie on the back streets of Ferrara, catching up with Si's sister who lives in Tuscany, visiting old friends at their weekend retreat for a Tuscan feast and the chance to relive The Italian Job on the rooftop track of the old Fiat factory. World-class food, stunning scenery and fantastic people!
Recipes from this episode
Related chefs