Hairy Bikers' Bakeation: Low Countries
Series 1, Episode 2
20 March 2012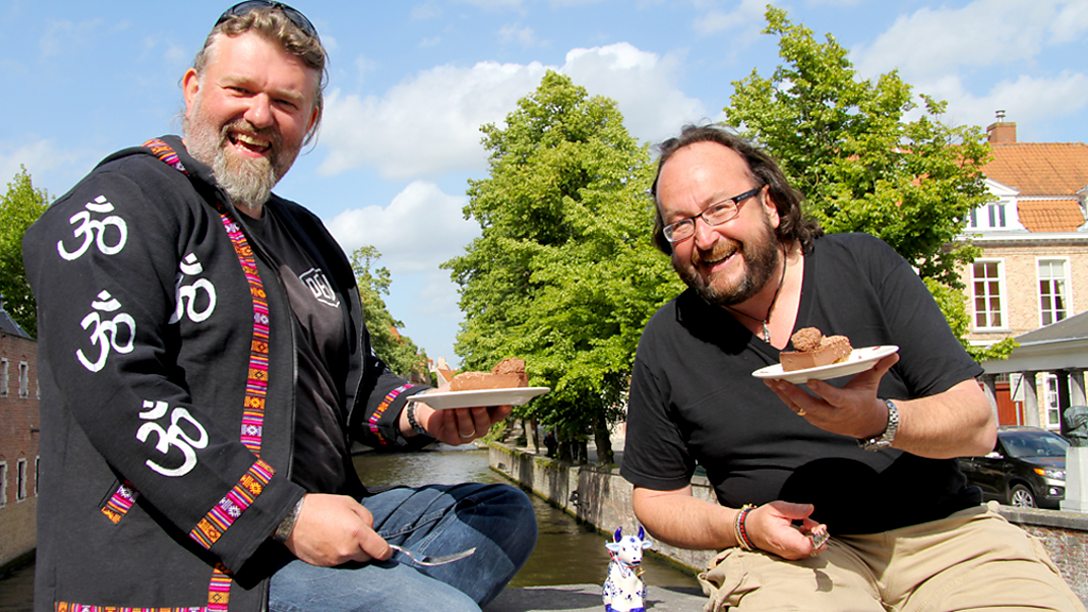 Hairy Bikers' Bakeation
Series 1: 2. Low Countries
The second leg of the Hairy Bikers' Bakeation begins on the flatlands of the Netherlands where they bake lazybones buns beside a windmill and discover that the Netherlands baking tradition reflects the country's past as a nation at the heart of the spice trade. This is particularly true of the classic Dutch apple pie, smothered in cinnamon and some traditional Jewish buns coated in muscovado sugar.
Their next port of call is Belgium, where they cook up an indulgent Belgian chocolate truffle cheesecake but not before they have tasted the chocolate delights of Bruges, including chocolate tequila cocktails. In front of the Atomium and surrounded by curious Chinese tourists, they rustle up a mouth-watering pork pie with Riesling jelly. The third country on this leg of their trip is Luxembourg.
Along the way they meet some real characters; Michelin-starred chef Lea makes macaroons with ice cream on top; Harry bakes traditional sweet buns but his real passion is VW campervans and a shock-o-latier (chocolatier), Dominique, invites them to snort chocolate powder using a device invented for the Rolling Stones.
Related chefs