MasterChef: The Professionals: Episode 24
Series 4, Episode 24
15 December 2011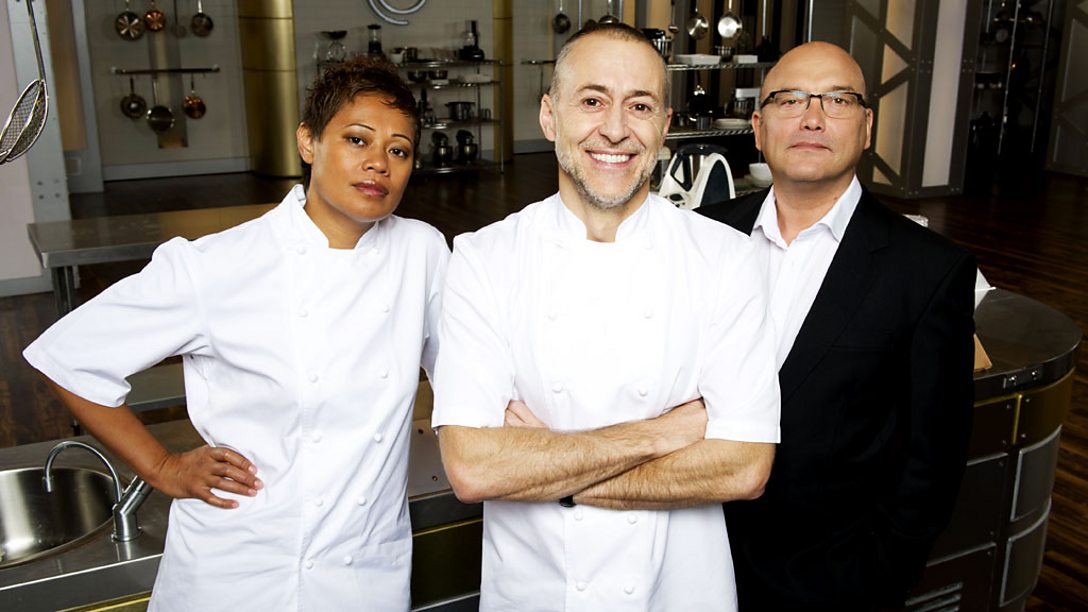 MasterChef: The Professionals
Series 4: 24. Episode 24
It's the Grand Final of MasterChef: The Professionals. After six weeks of fierce culinary jousting, one of the three exceptional finalists will be crowned Professional MasterChef Champion 2011.
Double Michelin starred Michel Roux Jr and MasterChef Judge Gregg Wallace ask the finalists to cook one last time. They need to aim for the stars with their ultimate three-course menu. This is the summit of their journey where they have to bring together all their inspiration, hard work, flair, skill, in order to delight the judges with some jaw dropping dishes.
These professional chefs all share the same goal, to become champion, and an intense finale awaits with some of the most ambitious dishes ever on MasterChef.
After tasting and judging, Michel and Gregg must make their final decision. Only one of these extraordinary chefs will secure their place in the Professional Hall of Fame, following in the footsteps of Derek Johnstone, Steve Groves and Claire Lara, taking the title of MasterChef; The Professionals Champion 2011.