Hairy Bikers' Best of British: Pub Grub
Series 1, Episode 13
1 December 2011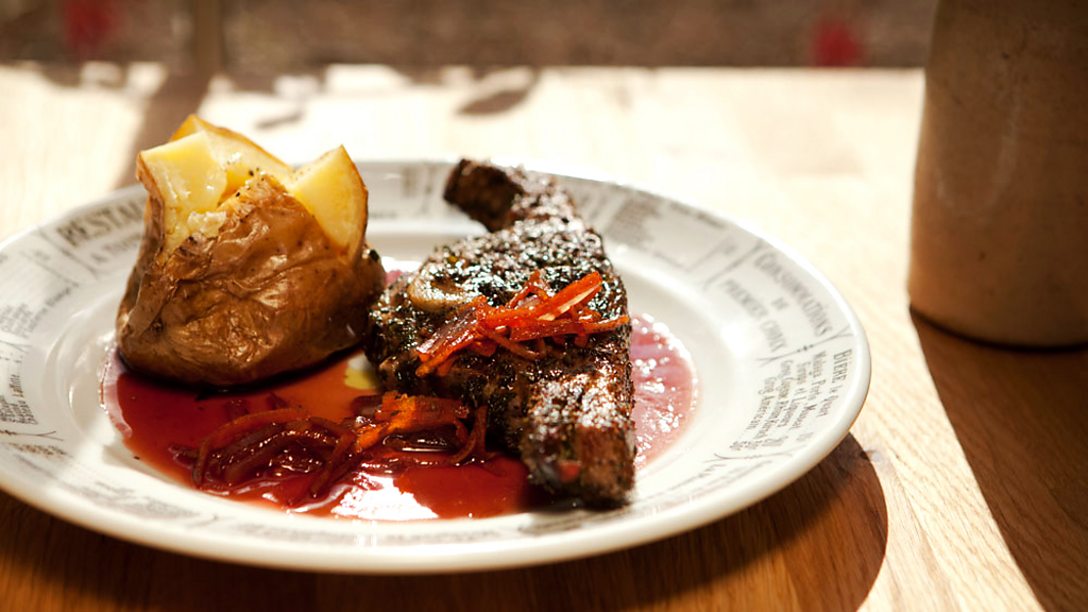 Hairy Bikers' Best of British
Series 1 - 45 minute versions: 13. Pub Grub
The bikers continue their culinary journey through time as they celebrate British food.
There was a time when the British pub was pretty much a male-only establishment and food, at best, was a bowl of nuts and some pork scratchings. Today most British pubs depend on the income from food and some dishes have become pub classics. The bikers explore the history behind the boom in pub food and snacks and recreate mouthwatering dishes that would make any publican proud.
Stunning food and fascinating stories told by the nation's favourite culinary duo.