Nigel Slater's Simple Cooking: Born and Bred
Series 1, Episode 6
28 October 2011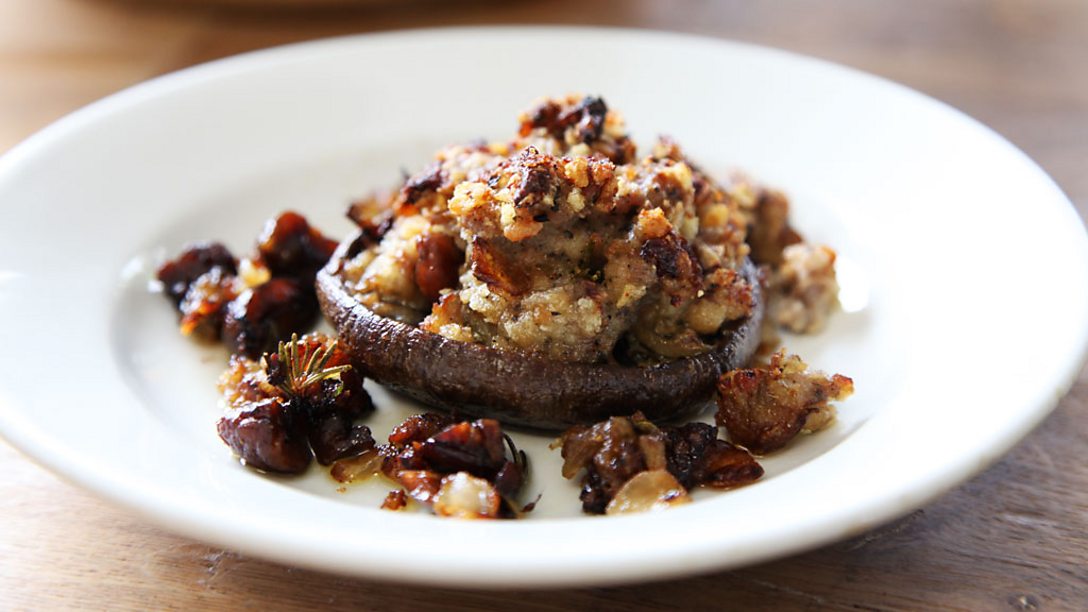 Nigel Slater's Simple Cooking
Series 1: 6. Born and Bred
Nigel Slater looks to mother nature for inspiration in this episode of the cookery series, as he explores dishes that work thanks to their marriage of ingredients that have been born and bred together.
Whether it is flavours that share the same season or the same landscape, Nigel shows us how we can use the principle of born and bred to transform our everyday suppers. The proof is in a tasty autumnal dish of baked mushrooms and chestnuts, a home-grown pud of blackberry and fig pie, and a Mediterranean-inspired recipe with baked peppers, tomatoes and basil.
Away from the kitchen Nigel visits two brothers on their farm in Dartmoor, to explore the link between the land the animals have been born and bred on and the juicy flavour of their meat.