Nigel Slater's Simple Cooking: Surf and Turf
Series 1, Episode 2
30 September 2011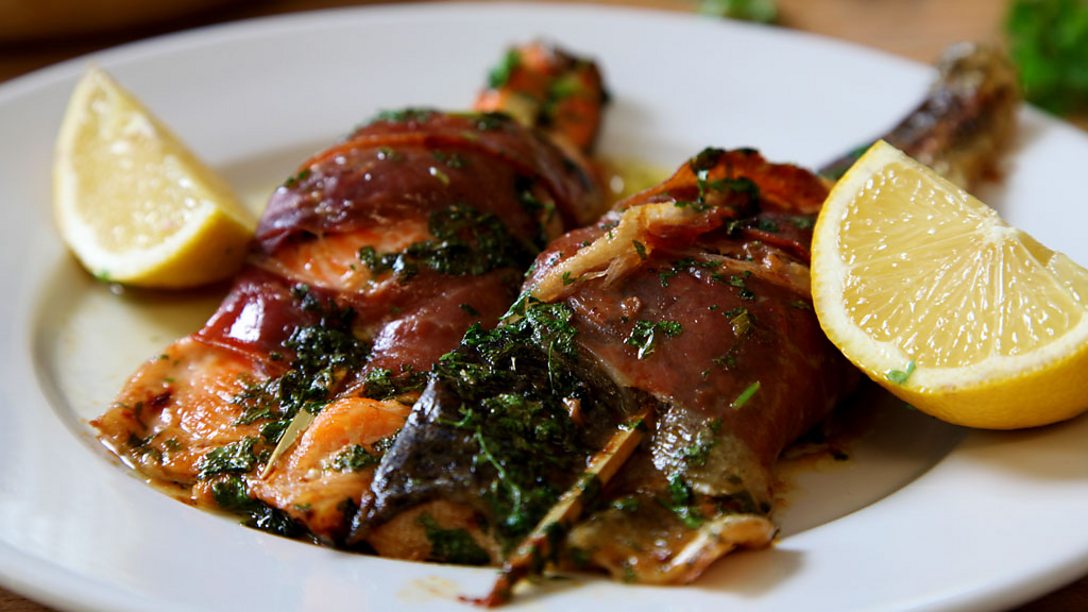 Nigel Slater's Simple Cooking
Series 1: 2. Surf and Turf
Nigel Slater continues to explore successful food marriages in the kitchen, with the spotlight this time on surf and turf - the classic culinary pairing of fish and meat.
From mouth-watering recipes like trout with parma ham and lamb shanks with anchovy, Nigel shares his all-time surf and turf favourites. And to prove there is more to this perfect pairing than just meat and fish, there is a sweet treat in store too.
Nigel also heads out to find out how one fisherman keeps his crew happy by cooking the freshest surf and turf recipe - a simple dish of scallops and chorizo - right off the back of his boat.
Related chefs