Two Greedy Italians: The Family
Series 1, Episode 1
4 May 2011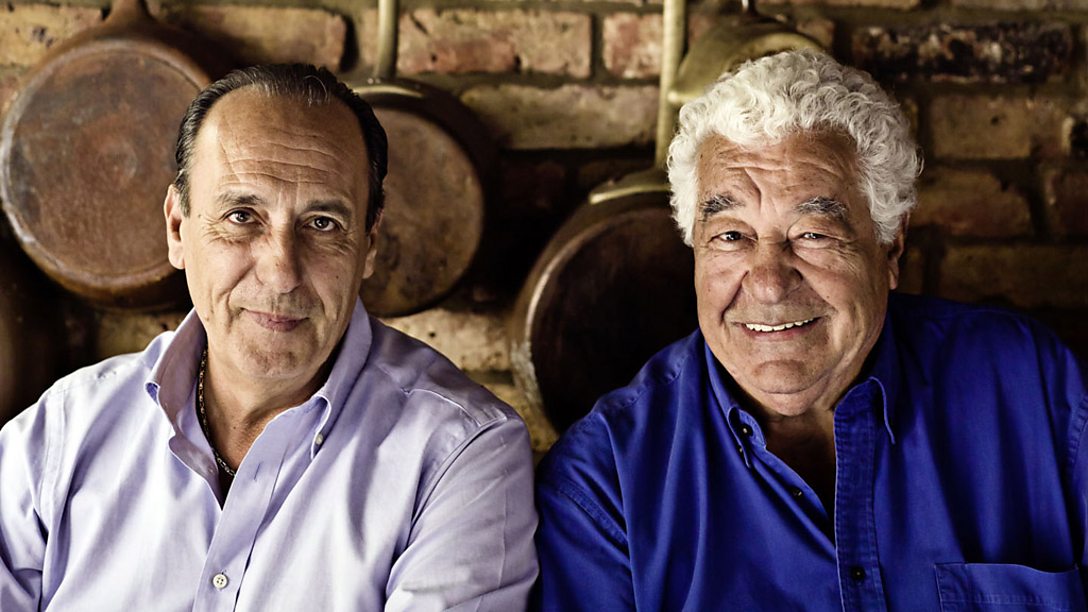 Two Greedy Italians
Series 1: 1. The Family
Internationally renowned chefs and old friends Antonio Carluccio and Gennaro Contaldo return to the Italy they left more than 40 years ago, to discover what has changed in Italian culture and how that has affected the way Italians eat.
When they were boys, divorce was illegal, recipes were handed down from mother to daughter and every Italian woman took pride in their ability to cook for their family. In the first of the series, the greedy cooks eat their way around Emilia-Romagna, home of parma ham and parmesan cheese, to find out if food and family are still at the heart of Italian life.
To begin, they spend an enjoyable Sunday lunch with a traditional Italian family whose fortunes ferment with the balsamic vinegar in their vaults. For the daughters, weekends are dominated by the loving preparation of traditional tortellini, a symbol of their love and ties with their family.
In Bologna, they meet a feisty female crime journalist whose life does not revolve around cooking and a fast food tortellini millionaire whose livelihood depends upon these changing lifestyles. They check in at a dating agency to see how Italian women find husbands now and Antonio is cajoled into going on a blind date.
Finally, they are surprised to uncover the essence of family when Gennaro is moved to tears by an unusual group of cheesemakers.
Homely recipes in this episode are Mamma Contaldo's ricotta dumplings and slow cooked family stew with polenta. Gennaro also creates a seductive warm chocolate and amaretto pudding.
Related chefs