Great British Food Revival: Gary Rhodes on Tomatoes and Angela Hartnett on Crab
Series 1, Episode 5
31 March 2011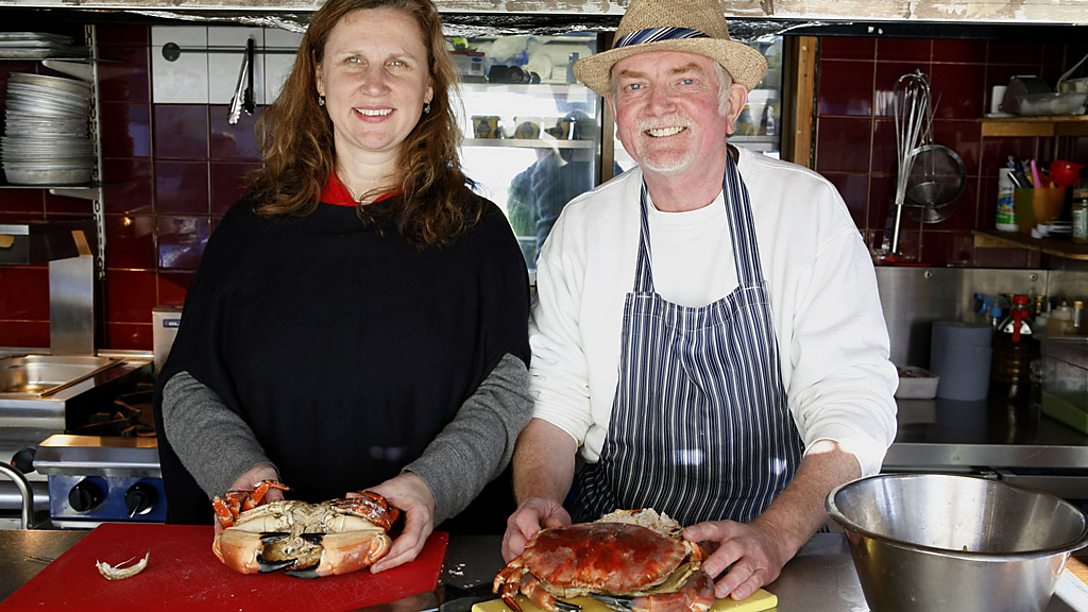 Great British Food Revival
Series 1: 5. Gary Rhodes on Tomatoes and Angela Hartnett on Crab
Some of our best Great British produce is under threat and this exciting series is a call to action as ten of the BBC's best-loved chefs and cooks help to bring our traditional produce back from the brink. We've got the rarest, tastiest and most culturally important ingredients right here under our noses, but they are in danger of being lost forever if we don't rally behind them.
Each episode of The Great British Food Revival takes two passionate presenters on a gastronomic journey to discover, cook with and reinvigorate our great heritage foods. Each show is a campaign by the hosts to raise awareness, get people cooking with, talking about and enjoying these great British ingredients.
In this final episode of the series, culinary legend Gary Rhodes wants us all to appreciate the virtues of the British tomato. Unlike our Italian or Spanish cousins we view the tomato as a year round product so ignore the British growing season when our own fruit is at its best. To show us why we should change our ways Gary discovers the wealth of varieties out there, learns how easy it is for us to grow our own and demonstrates a three course menu that has great tasting British tomatoes at its core, including an innovative white tomato sorbet.
Then Michelin starred chef Angela Hartnett attempts to find her sea legs when she delves into why crab is so unloved in Britain. Although our coastal waters are teeming with sweet tasting brown and spider crab, the majority of those caught by our fishermen are destined to be shipped abroad where they are highly prized. Angela cooks three fabulous recipes that show why this crustacean deserves its place on British plates.
Recipes from this episode
Related chefs