The Hairy Bakers' Christmas Special
11 December 2008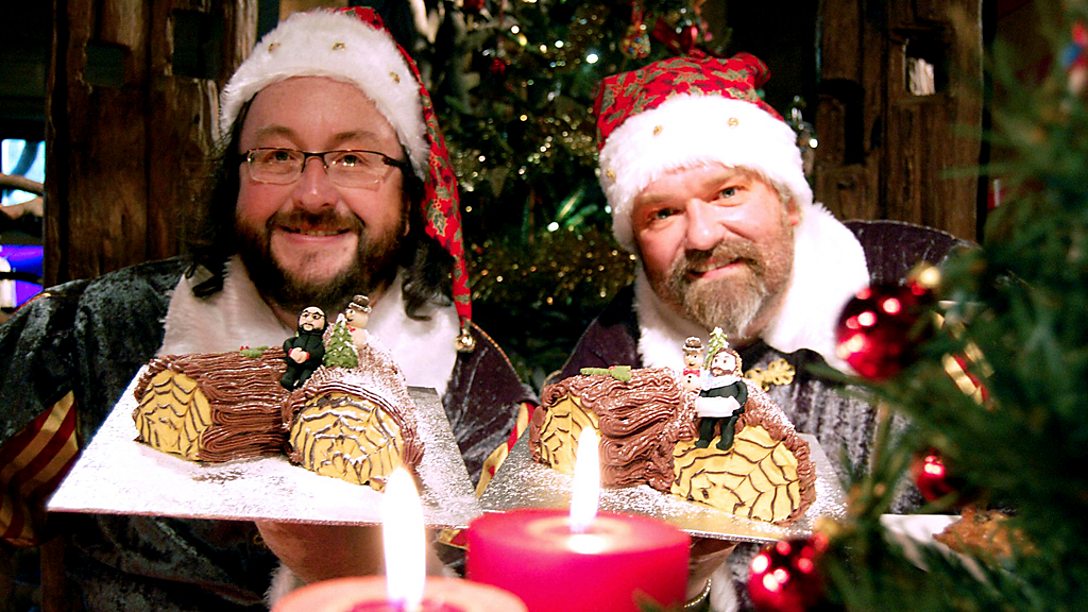 The Hairy Bakers' Christmas Special
Christmas is coming, the geese are getting fat, and the Hairy Bakers are embarking on their first ever Christmas special.
On brand-new motorbikes, the Hairy Bakers travel around the country cooking up their favourite festive recipes as they plan an early Christmas party for families who won't be spending Christmas together: fire-fighters, nurses, police and ambulance crews.
The Hairy Bakers' Christmas tour takes them from an indoor ski slope where they cook up Christmas pudding and mince pies for hungry snowboarders, to a turkey farm where they turn leftovers into a delicious turkey and ham pie.
They go to a Christmas tree farm to rustle up a festive chestnut soup and giant cheese straws and a prison in Cumbria where they make bagels filled with salmon smoked within the prison grounds.
At a Lancashire school, the Bakers and kids make festive biscuits to hang on the tree. And they drop in to Betty's Tea Rooms in Harrogate, to learn the art of making the perfect chocolate yule log.
The journey ends with a feast in the world's largest tree house. Full of festive cheer, lashings of mulled wine, reindeer and even an elf or two this is the first ever Hairy Christmas party.
Recipes from this episode
Related chefs