Prawn cocktail recipes
Go all Abigail's party and bring out a prawn cocktail for your next dinner party. John Torode shows you how to make prawn cocktail that tastes amazing, while the Hairy Bikers throw chilli and lime into their prawn cocktail recipe to liven things up.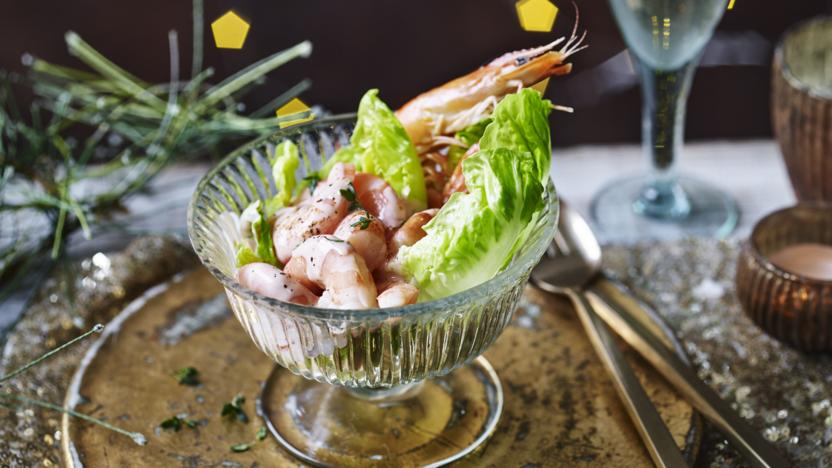 by John Torode
Done right, a prawn cocktail is a beautiful Christmas starter - and John Torode's the man to show you how it's done.
Starters & nibbles
More prawn cocktail recipes