Portobello mushrooms recipes
These are flat, dark open-capped mushrooms which can be 8 to 10cm in width.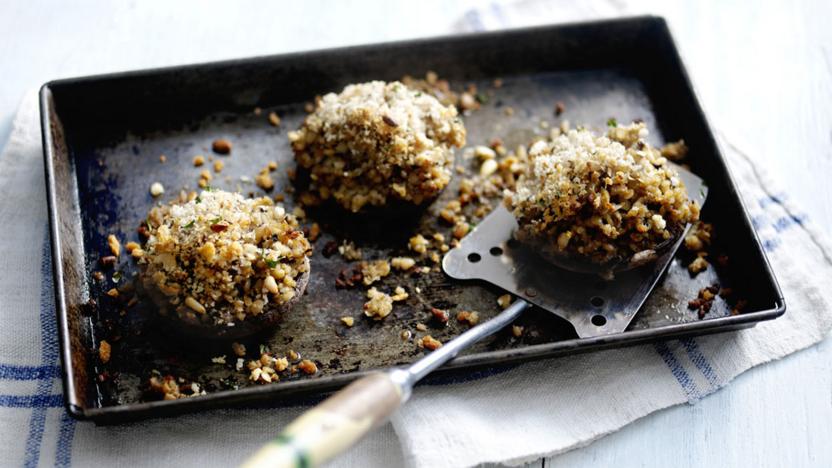 These cute vegetarian haggis stuffed mushrooms can serve as a starter or main course - just double up the recipe.
Starters & nibbles
More Portobello mushrooms recipes
Preparation
Portobello mushrooms have a robust meaty texture making them good for roasting, baking and stuffing. They are great for barbecuing, too – just dot with butter, crushed garlic, herbs and seasoning and cook for a few minutes until the juices run, or slice thickly and sauté with onions and garlic.