Porridge recipes
Porridge is a British breakfast staple. In its simplest form, it consists of just oats and water or milk. These are heated in a pan, or microwave, until the oats are soft and creamy. There are many schools of thought about the oats, milk and water ratio, as well as additional ingredients like salt, sugar and syrup. We have easy recipes to show you how to make perfect porridge, and plenty of ideas for toppings such as berries, banana and nuts.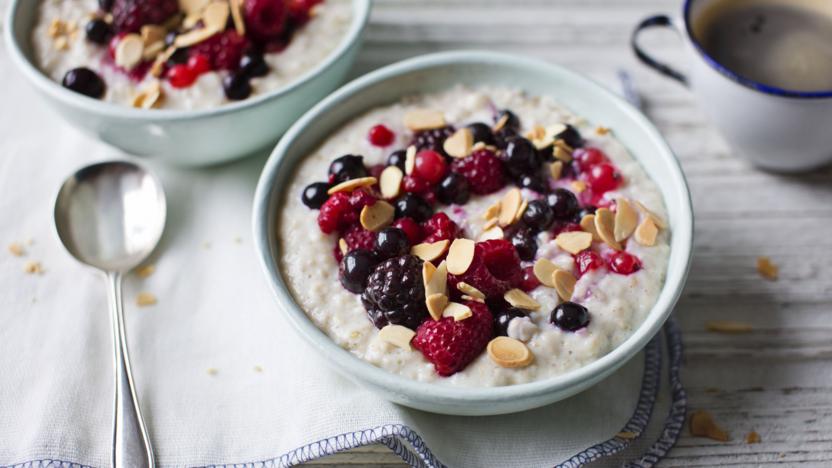 by Justine Pattison
The perfect winter breakfast, this creamy-tasting porridge is topped with great value thawed frozen fruit and toasted flaked almonds for extra protein.
With a GI of 51 this meal is high protein, low GI.
Brunch
Also made with milk
Also made with oats