Pork shoulder recipes
A flavoursome and forgiving cut, with enough fat to keep it moist during cooking, shoulder makes one of the best roasting joints.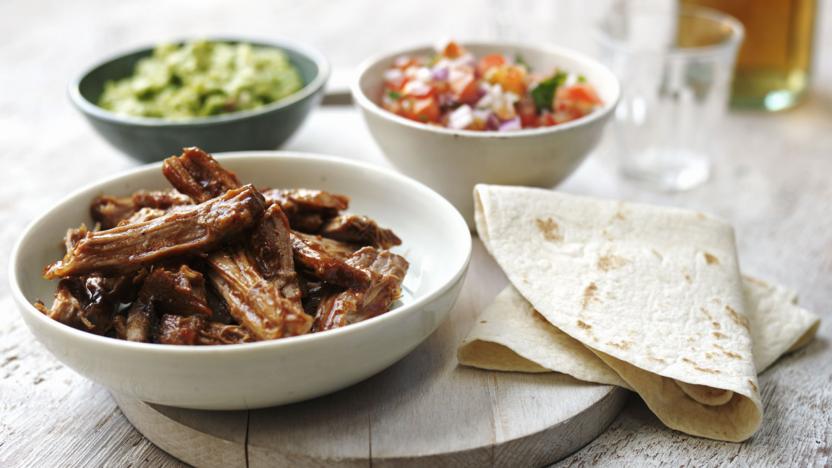 by Rachel Manley
This slow cooker pulled pork recipe is great for feeding a crowd. It's so easy people won't believe how little effort it takes. Get a really good chipotle sauce if you want a bit of heat.
Main course
More pork shoulder recipes
Preparation
Pork shoulder can be roasted for just a couple of hours, or will sit comfortably in a low oven for several hours without drying out – the result will be meltingly tender. Choose a boned and rolled shoulder, which will be simple to carve, or buy it on the bone for more flavour, especially if you intend to slow roast it. However long you plan to roast your pork shoulder for, a generous rub of sea salt into the scored skin and a blast of 30 minutes in a hot oven (220C/425F/Gas 7) should ensure a crisp crackling.
Shoulder is also cut into steaks which can be roasted or braised. Diced shoulder is ideal for stews, casseroles, braises and curries. Mince from the shoulder is good in terrines, burgers and sausages; it also makes a flavoursome bolognese and meatballs. Mix with equal amounts of pork leg mince for a leaner mince.