Pork sausages recipes
Sausages are delicious all year round - from summertime barbecues to wintry sausage casserole or bangers and mash. We've got sausage recipes whatever the weather.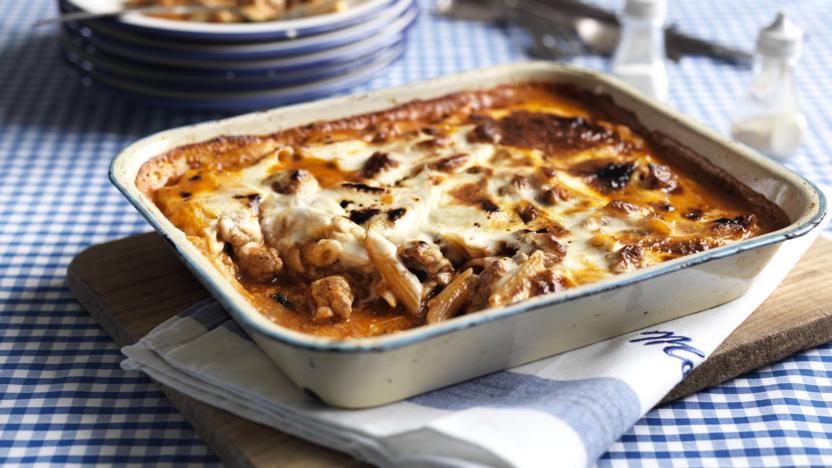 by Mark Sargeant
You can easily double up this sausage pasta bake recipe and make one for the freezer, it will keep in the freezer for 2 months. Serve with a crisp green salad.
This is designed to be a low cost recipe.
Main course
More pork sausages recipes
Buyer's guide
Almost any part of the pig can end up in sausages. Quality can vary, from cheap, fatty specimens stuffed with pork that has been blasted off the carcasses, to the finest quality pork minced with nothing other than seasoning and a pinch of spice – often the only thing these two extremes have in common is their shape. Sausages are traditionally encased in sheep, pig or ox intestines, but synthetic skins are also now used. They range in size from thumb-sized cocktail sausages, to finger-thin chipolatas to the thicker banger. The meat may be mixed with breadcrumbs, cereals or other ingredients such as leek or apple. Some sausages, such as Cumberland, are sold wound in a coil.
Read the list of ingredients before buying so you know what you're getting. Also look for the country of origin (be aware that many sausages may contain meat from anywhere other than the UK).