Pork fillet recipes
Also known as the tenderloin, this is the eye fillet that comes from within the loin. It's a lazy muscle and as such is lean and very tender, but with less flavour than other cuts such as leg or shoulder.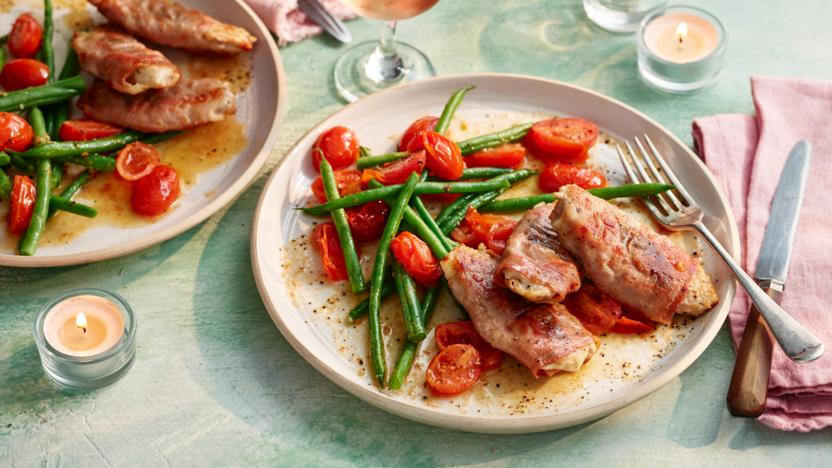 by Donal Skehan
Pork wrapped in prosciutto and cooked with crunchy vegetables for a delightful dinner for two.
Main course
Preparation
Pork fillet is very quick to cook but will soon dry out if overcooked. Remove any tough white membrane or sinew from the outside of the loin before cooking. If roasting a whole loin, stuffing it will help keep it moist (prunes, apples, mushrooms, blue cheese are all good stuffing ingredients) as will a splash of liquid added to the roasting tin (wine, cider or stock all work well). Cut into slices (medallions) or strips, pork fillet can be pan-fried in a matter of minutes.