Pomegranate molasses recipes
Pomegranate molasses is used in Middle Eastern, African and Mediterranean cooking, usually to add a sweet and sour note to dishes. It is a syrup made by boiling and reducing pomegranate juice. It is easy to make or buy from Middle Eastern stores and some supermarkets.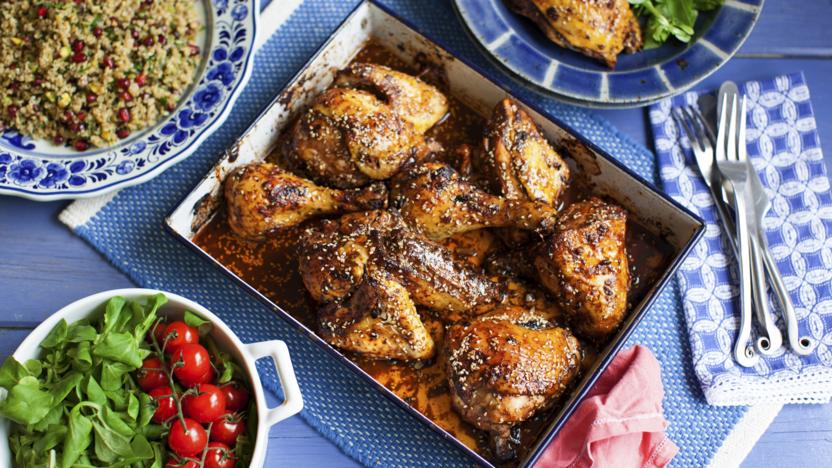 by Rick Stein
Pomegranate and sumac chicken is an ideal dish for an outdoor summer party. I favour cooking it in the oven because the marinade is apt to burn on a barbecue. Sumac is Turkey's favourite spice. It's a red berry with an astringent, lemony flavour, the fruit of a small bush. This dish is ideal as part of a warm and cold buffet where people have a bit of everything including a rice pilaf.
Main course
More Pomegranate molasses recipes