Pollack recipes
A white, flaky fish that is an excellent substitute for cod and can rival cod's flavour when fresh. It's a member of the cod family and its characteristics can vary according to the variety (Atlantic or Pacific). It is sometimes known as lythe and is often marketed by its French name, colin. It has an olive-green back and a pale-silver belly.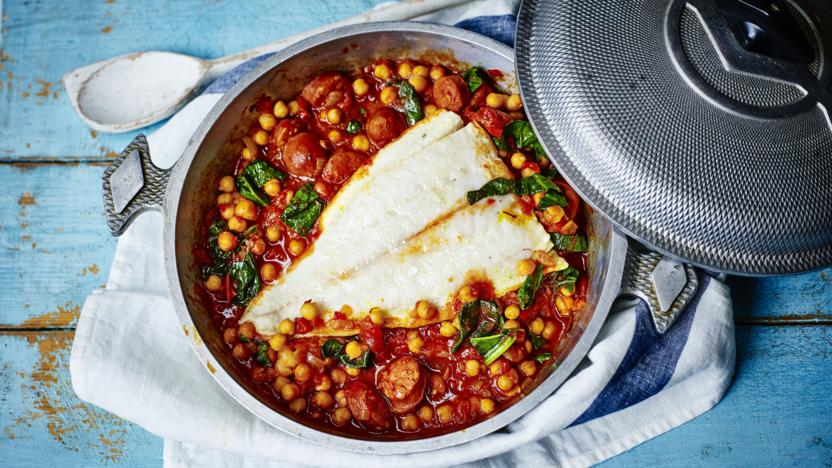 by Tom Kerridge
A one-pot dish that's easy to prepare and serve a crowd. Pollack is a cheaper variety of white fish and is perfect for poaching in the flavourful stew.
Main course
Buyer's guide
Atlantic pollack is fished in Northern Europe. Sold both fresh and frozen, and occasionally smoked or salted, pollack is an excellent sustainable alternative to other white fish.
Preparation
Fillets can be cooked with the skin on or off, but if leaving the skin on it's best to scale the fish before cooking. Pollack will also need pin-boning either before or after cooking. It's best grilled with a butter and herb crust, deep-fried as fish and chips or poached for fish pies and casseroles.