Plain flour recipes
The backbone of so many dishes, always keep plenty of plain flour on hand to whip up biscuits, cakes, breads, muffins and a world of baked goods. Plain flour is usually a soft flour and is best for cakes and pastries as it has less gluten, and therefore makes a softer dough.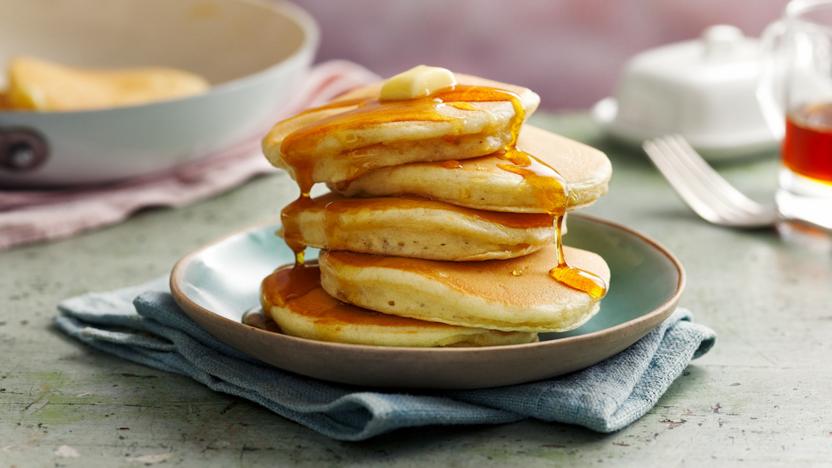 by Louisa Carter
This easy American pancake recipe makes light and fluffy pancakes that are great for a weekend brunch. Try adding a large handful of fresh blueberries to the batter before cooking.
Each serving provides 256 kcal, 7g protein, 35g carbohydrates (of which 9g sugars), 9.5g fat (of which 5.5g saturates), 1.5g fibre and 1.2g salt.
Brunch