Pizza recipes
Homemade pizzas are well worth the effort - get everyone involved by adding your own toppings.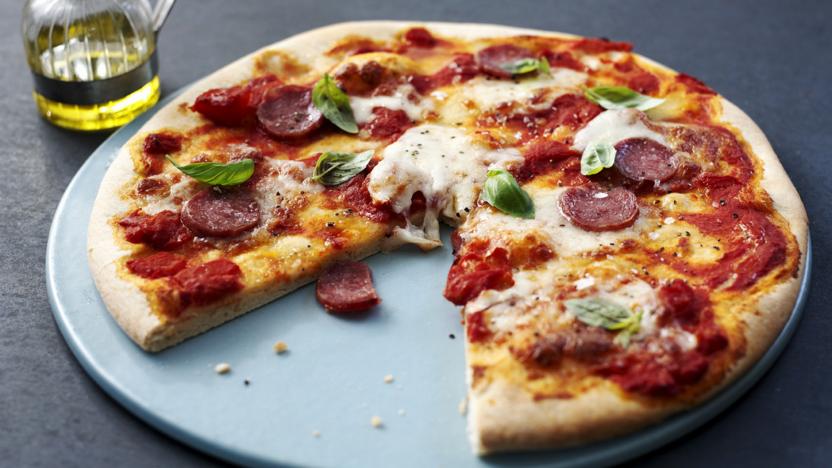 by Patrick Ryan
Making your own pizza base is easier than you think. The great thing about this pizza dough is that it can be made in advance, and even frozen. If cooking on a budget try cheap toppings such as mushrooms, tinned sweetcorn, onions and peppers.
Each serving provides 1095 kcal, 31g protein, 190g carbohydrates (of which 2g sugars), 22g fat (of which 3.5g saturates), 8g fibre and 5g salt.
Main course
Also made with strong white flour
Also made with yeast