Pigeon peas recipes
Pigeon peas are a legume used a lot in Indian cookery. Sometimes they're eaten as green peas, but mostly they're turned into dal.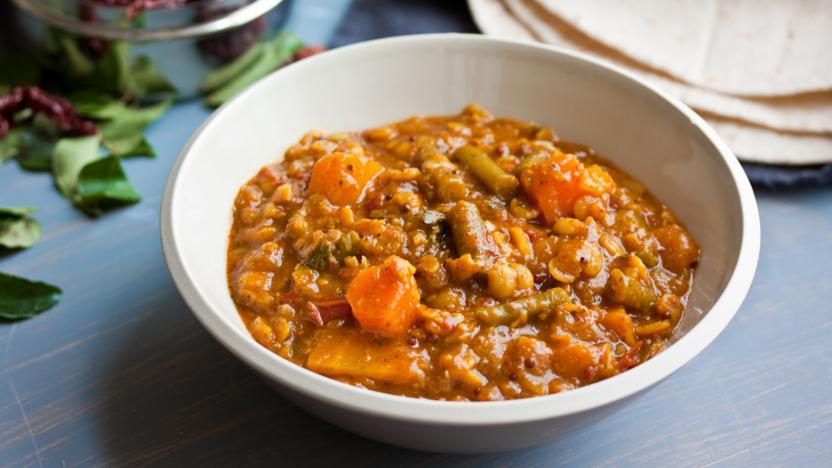 by Rick Stein
This easy lentil soup is packed with vegetables and topped with a 'tarka' of fried onions with spices. Sambar is vegan and gluten-free, and is traditionally served over rice or with dosas or idlis in Tamil Nadu.
This meal, if served as six portions, provides 192kcal, 5g protein, 16g carbohydrate (of which 5.5g sugars), 11g fat (of which 1.5g saturates), 4g fibre and 1.3g salt.
Main course